POST MORTEM
November 1st 2013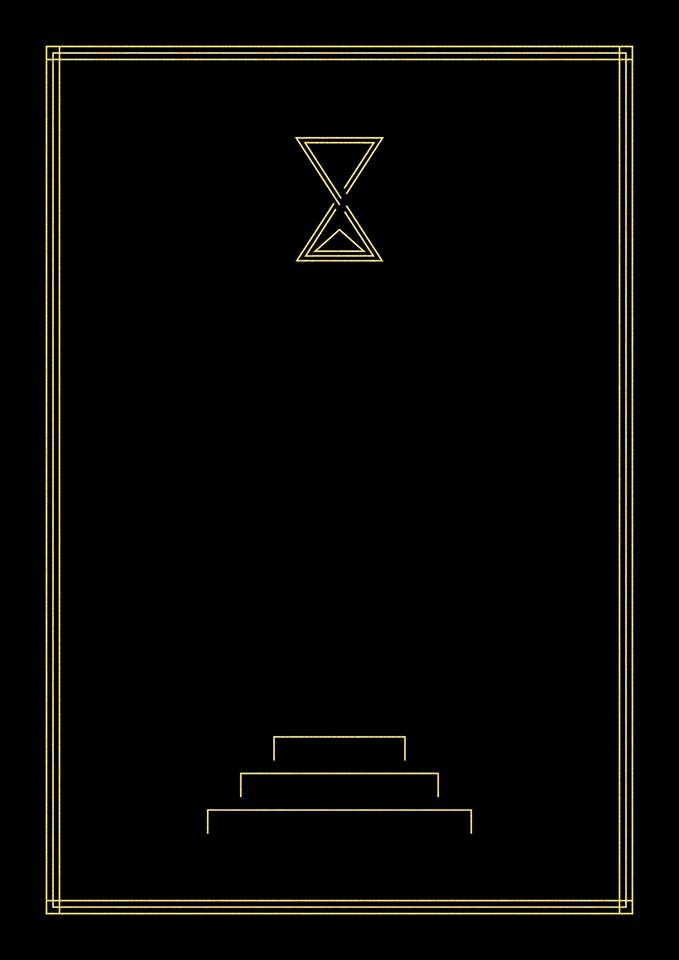 L'objet et le monument funéraires revisités par des artistes contemporains.
Vernissage le vendredi 1er novembre dès 18 heures, simultanément à FORDE et au parc du Seujet (promenade de St-Jean) non loin de Forde.
Projection du film de Gianni Motti: « Entierro n°1 » (1989) au cinéma Spoutnik le 1er novembre, de 18h à 20h.
COMMUNIQUE DE PRESSE
Proposer à des artistes de l'art contemporain de produire des pièces relevant de l'art funéraire tient de la gageure tant ces deux domaines, avant étroitement liés, sont aujourd'hui peu redevables l'un de l'autre.
La sépulture, apparue récemment dans l'histoire de l'homme il y a 100 000 ans, indice d'un développement psychique qui se complexifie, est une source privilégiée d'informations sur le fonctionnement et les valeurs des sociétés étudiées que ce soit pour l'historien, l'archéologue, l'ethnographe ou encore l'anthropologue. Mais que pourraient divulguer les reliques d'un cimetière de ce début de XXIème siècle aux chercheurs du futur sur notre civilisation ? Vraisemblablement peu de choses, sauf à voir dans le symbolisme suranné, presque anachronique – qu'il soit religieux ou non – convoqué par les vivants pour leurs morts la manifestation d'une société occidentale sécularisée et spirituellement désinvestie. Si depuis la nuit des temps les plus belles réalisations funéraires ont aussi été artistiques, aujourd'hui la place est occupée par un marché de la mort juteux, rôdé et largement standardisé, figé dans une esthétique dépassée flirtant avec le kitsch.
L'art désormais absent du cimetière, POST MORTEM convoque l'entreprise funéraire dans le champs de l'art en invitant une vingtaine d'artistes à en faire leur objet de travail. Par son caractère incontournable, appartenant aussi bien au monde des morts et que des vivants, le cimetière, ses monuments et rituels, restent un marqueur sociétal fondamental, et constituent en ce sens une piste féconde pour l'art comme pour l'exposition. Mis en parallèle ces deux univers se font de plus écho, partageant lieux dédiés, objets fétiches et/ou mémoriels et caractère performatif des rituels.
La filiation qui a pu relier le temple, le monument mortuaire et le musée, tant d'un point de vue architectural que fonctionnel – l'évocation d'une figure, la conservation d'une mémoire – s'estompe aujourd'hui avec la capacité du musée contemporain à se réinventer avec l'outil de l'exposition.
Pour y répondre, POST MORTEM prend place dans deux contextes opposés et complémentaires. L'espace de Forde, pour lequel l'artiste Fabian Marti a conçu le display de l'exposition, un autel monumental sur lequel viennent s'inscrire les oeuvres, conférant à l'ensemble la force de la solennité, et le parc du Seujet permettant de rejouer le contexte extérieur d'un cimetière à l'anglaise sur le terrain de l'art dans l'espace public.
Les oeuvres nous invitent pour leur part à penser notre rapport à la mort et sa matérialisation, juxtaposant à la vision occidentale marquée par le positivisme, des pratiques issues du chamanisme ou des éléments symboliques tirés de récits de science fiction.
PRESS RELEASE
Giving contemporary artists an opportunity to produce works related to funerary art is certainly a challenge, as these two fields, once closely tied, seem nowadays to have little in common.
The burial place, grave or tombstone, appeared relatively recently in human history, a mere 100'000 years ago. Providing insights into the growing complexity of psychological development it is a preferred source of information on the workings and values of the society one studies, be it for historians, archeologists, ethnographers or anthropologists. But what could relics of a cemetery of this beginning of the 21st century reveal about our civilization if they were to be studied by the researchers of the future? Possibly very little, lest one considers the outdated, nearly anachronistic symbolism – religious or not – summoned by the living for their dead as a clear manifestation of a secularized and spiritually disinvested western society. Since the dawn of time, the most beautiful funerary productions have also been artistic realizations. But today the place is occupied by a well-oiled, largely standardized and very lucrative 'death market', frozen into obsolete aesthetics that flirt with kitsch.
Art being henceforth absent in today's cemetery, Post Mortem summons the funerary process into the field of art by inviting around 20 artists to make this the subject of their work. By its unavoidable character that belongs to the world of the dead as much as to that of the living, the cemetery, its monuments and rituals, remains a fundamental social marker and thus provides a fruitful lead for art as well as for the exhibition. Once paralleled, these two universes will echo one another by sharing dedicated locales, fetish and/or memorial objects and the performative character of rituals.
The filiation that may once have related the temple, the mortuary monument and the museum, from an architectural as much as a functional viewpoint – evocation of a figure, conservation of a memory – is receding today behind the contemporary museum's capacity to reinvent itself along with the exhibition tool.
To answer this, Post Mortem takes place in two opposed and complementary contexts: the exhibition space of Forde, for which the artist Fabian Marti has conceived the exhibition's display, a monumental altar on which the different works will be presented, thus conferring a strong sense of solemnity to the ensemble; and the Seujet park, allowing the artists to replay the outdoors context of an english cemetery into the field of public art.
The works presented invite us to reflect on our relationship with death and its materialization, juxtaposing the western vision, characterized by positivism, with practices stemming from shamanism or with symbolic elements derived from science fiction narratives.
FORDE
John Armleder
Christian Bernard
Wim Delvoye
Vidya Gastaldon
HR Giger
Claude Lévêque
Fabian Marti
Olivier Mosset
Gianni Motti
Amy O'Neill
Bruno Peinado
John Tremblay
Denis Savary
Benjamin Valenza
PARC DU SEUJET (Promenade de St-Jean)
Tarramo Broennimann
Valentin Carron
Claudia Comte
Kendell Geers
Fabrice Gygi
Vincent Kohler
Frédéric Post
Architecture:
Fabian Marti avec Charlotte Truwant & Dries Rodet
Curateurs: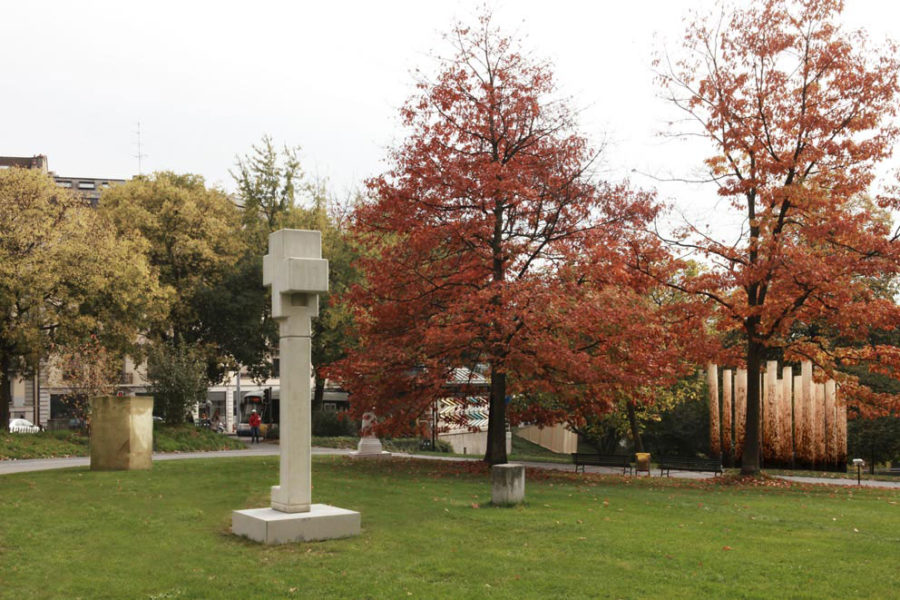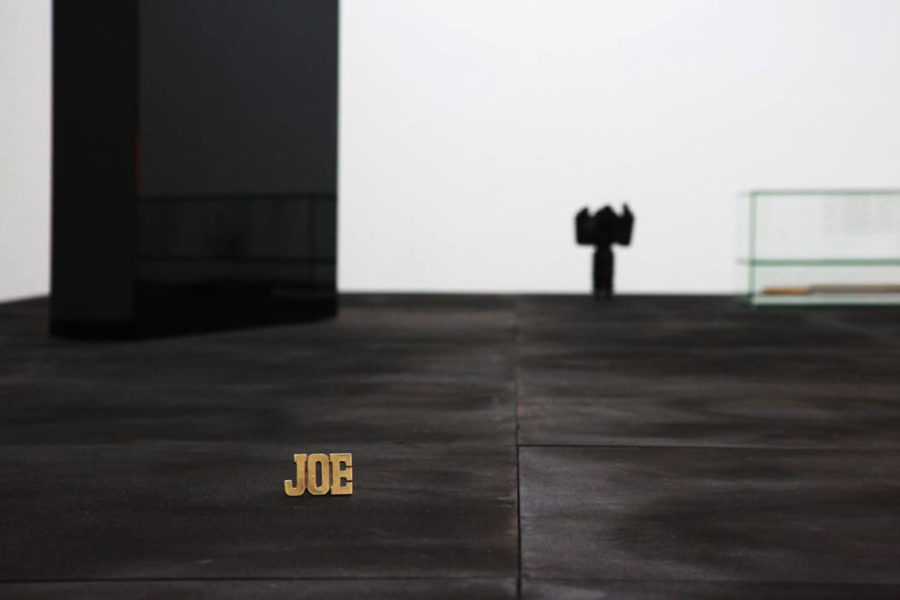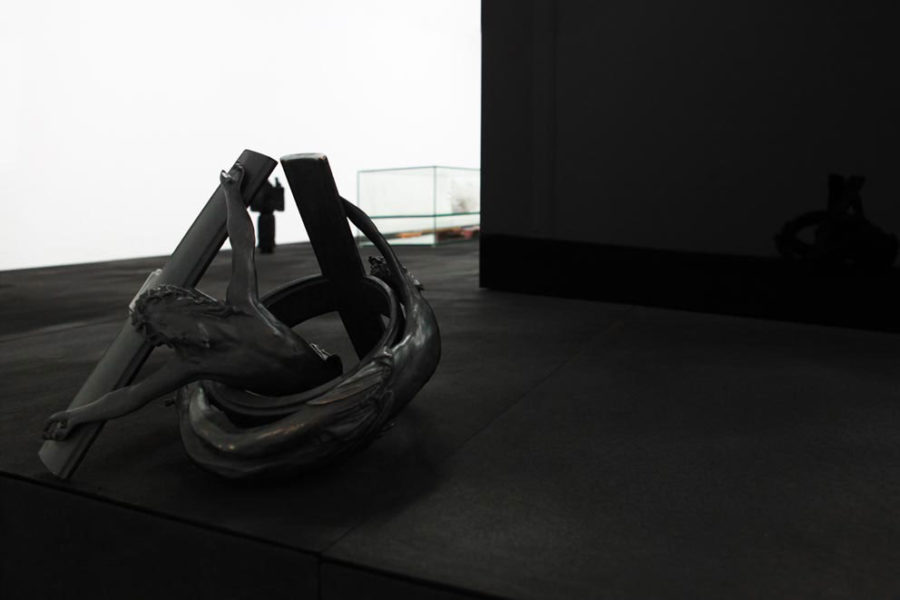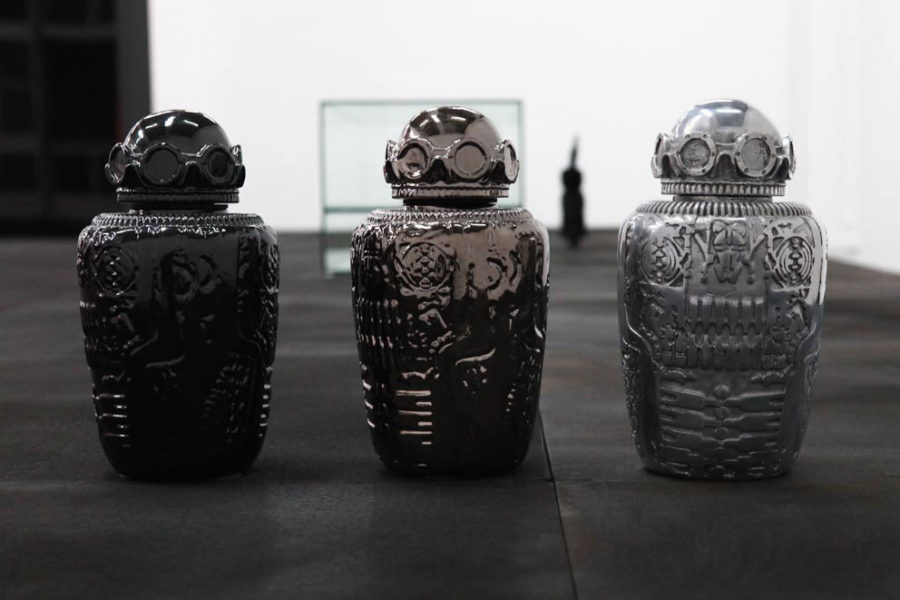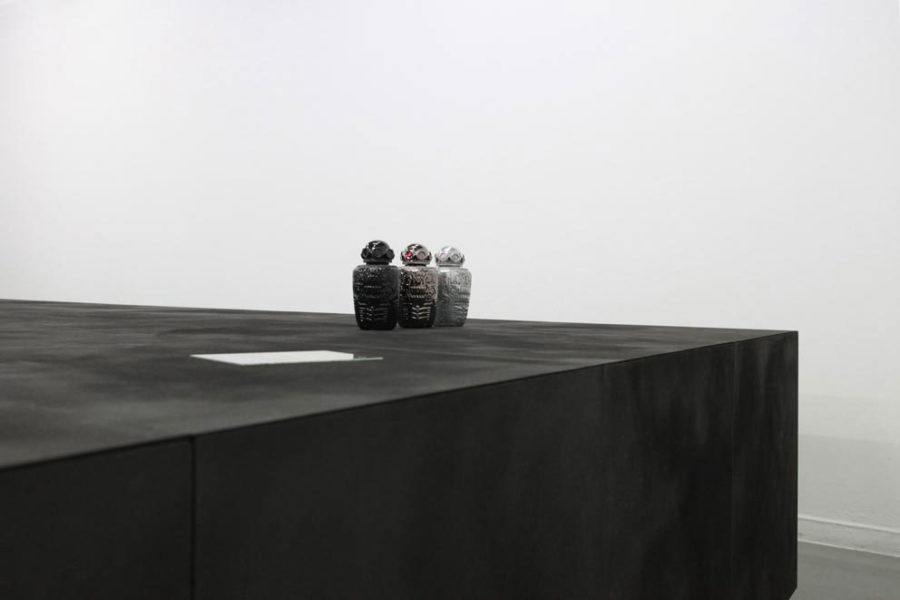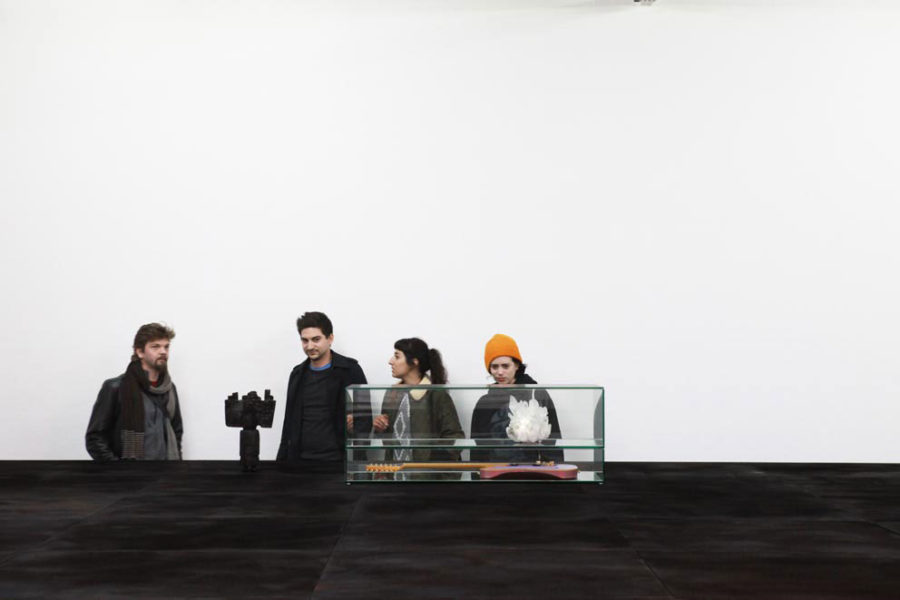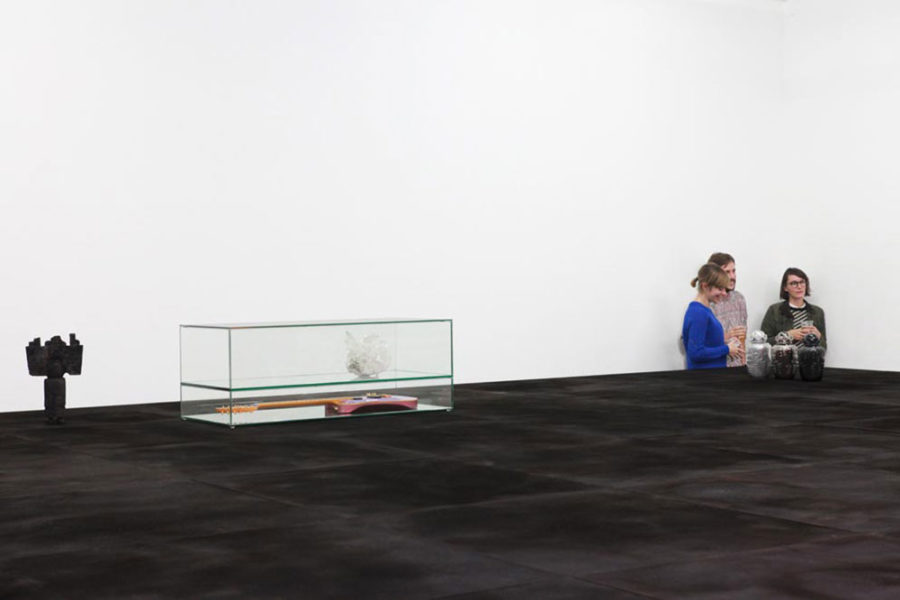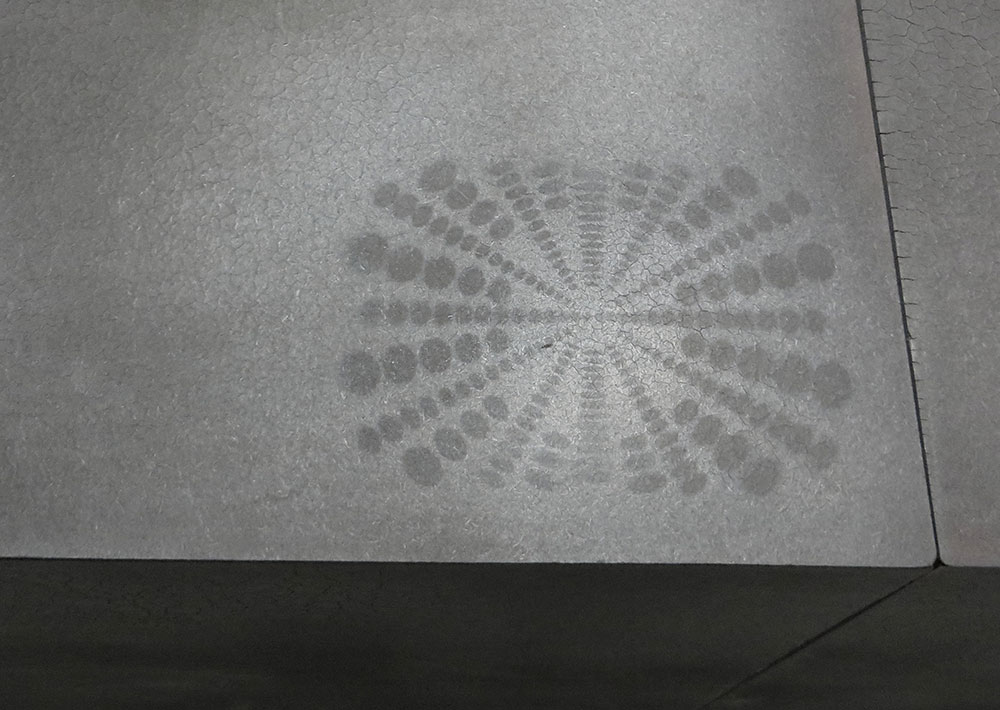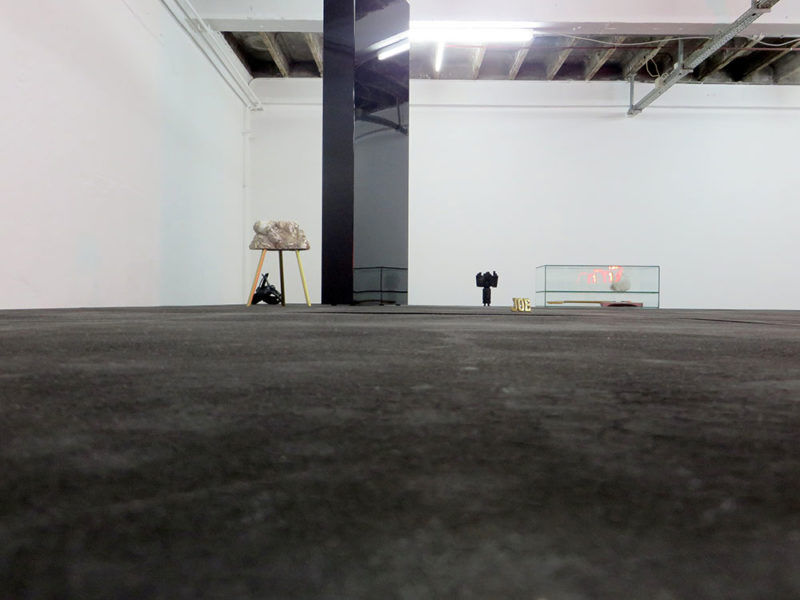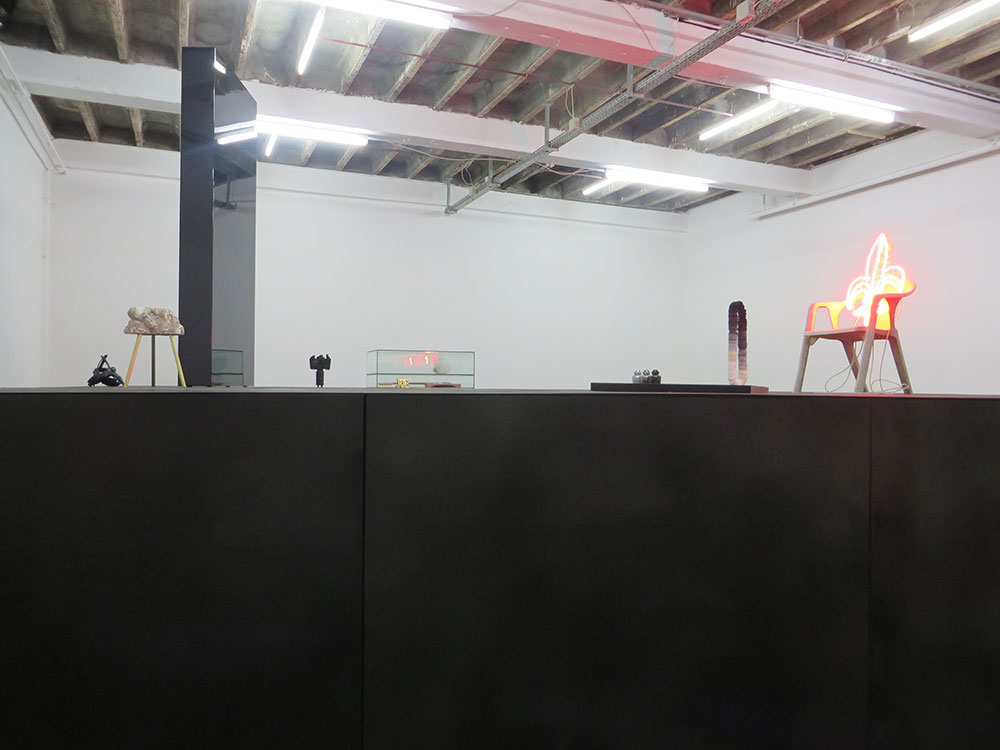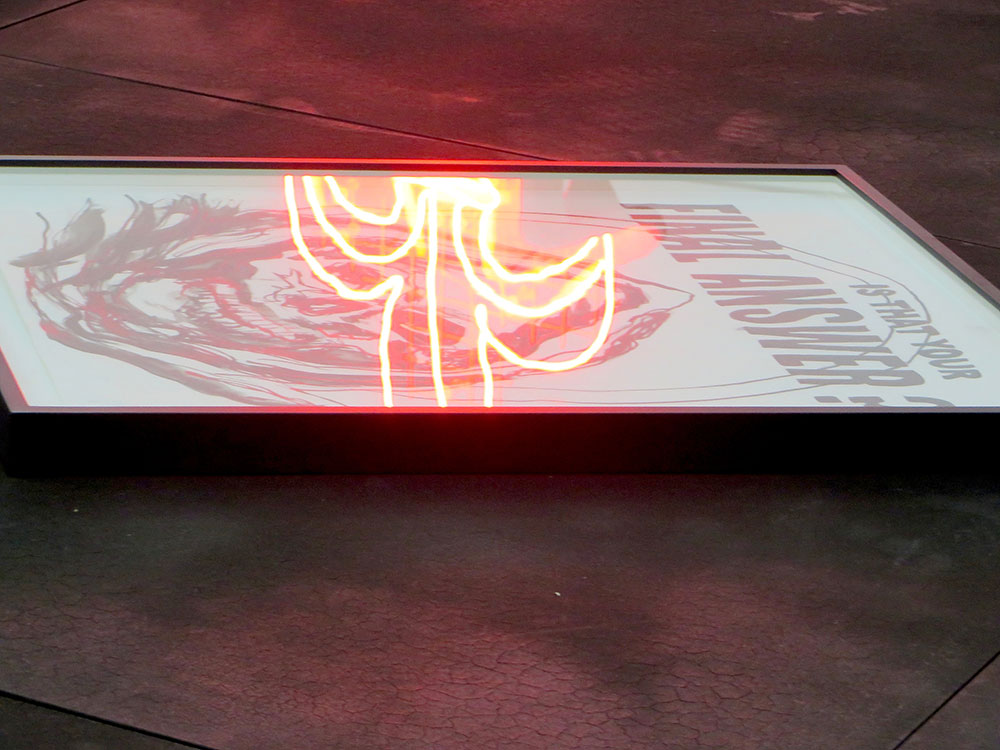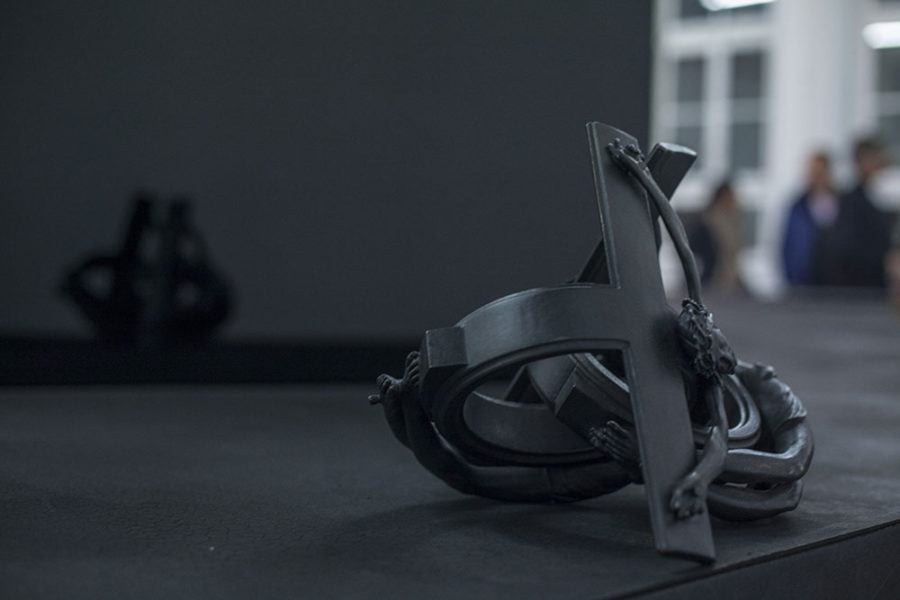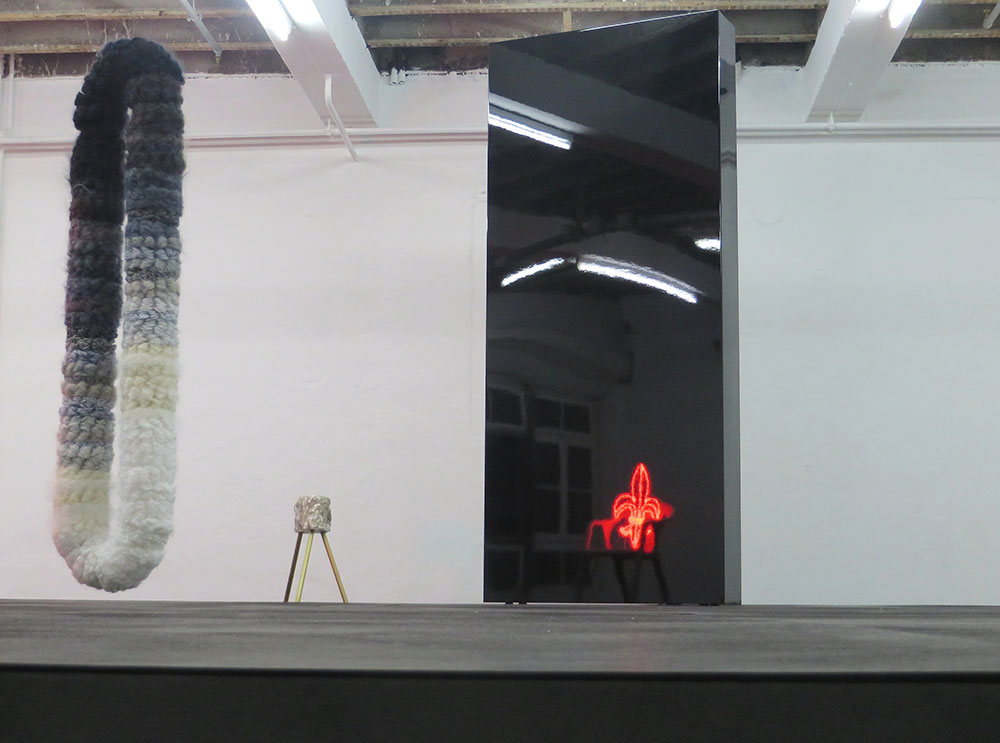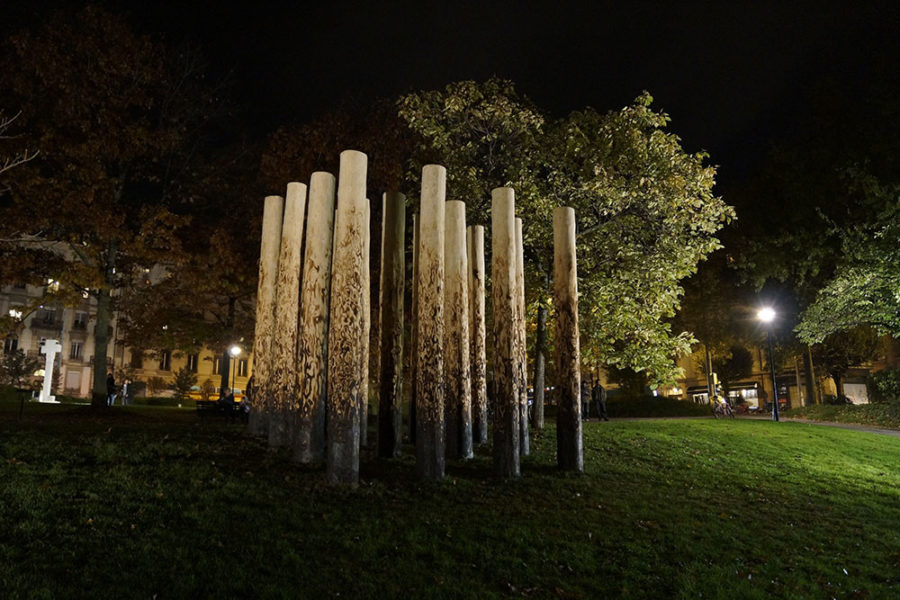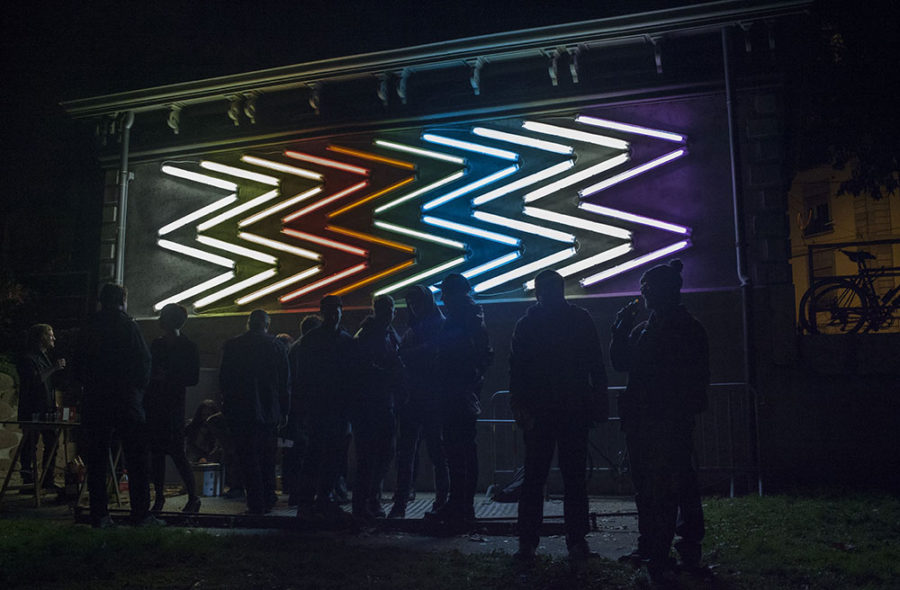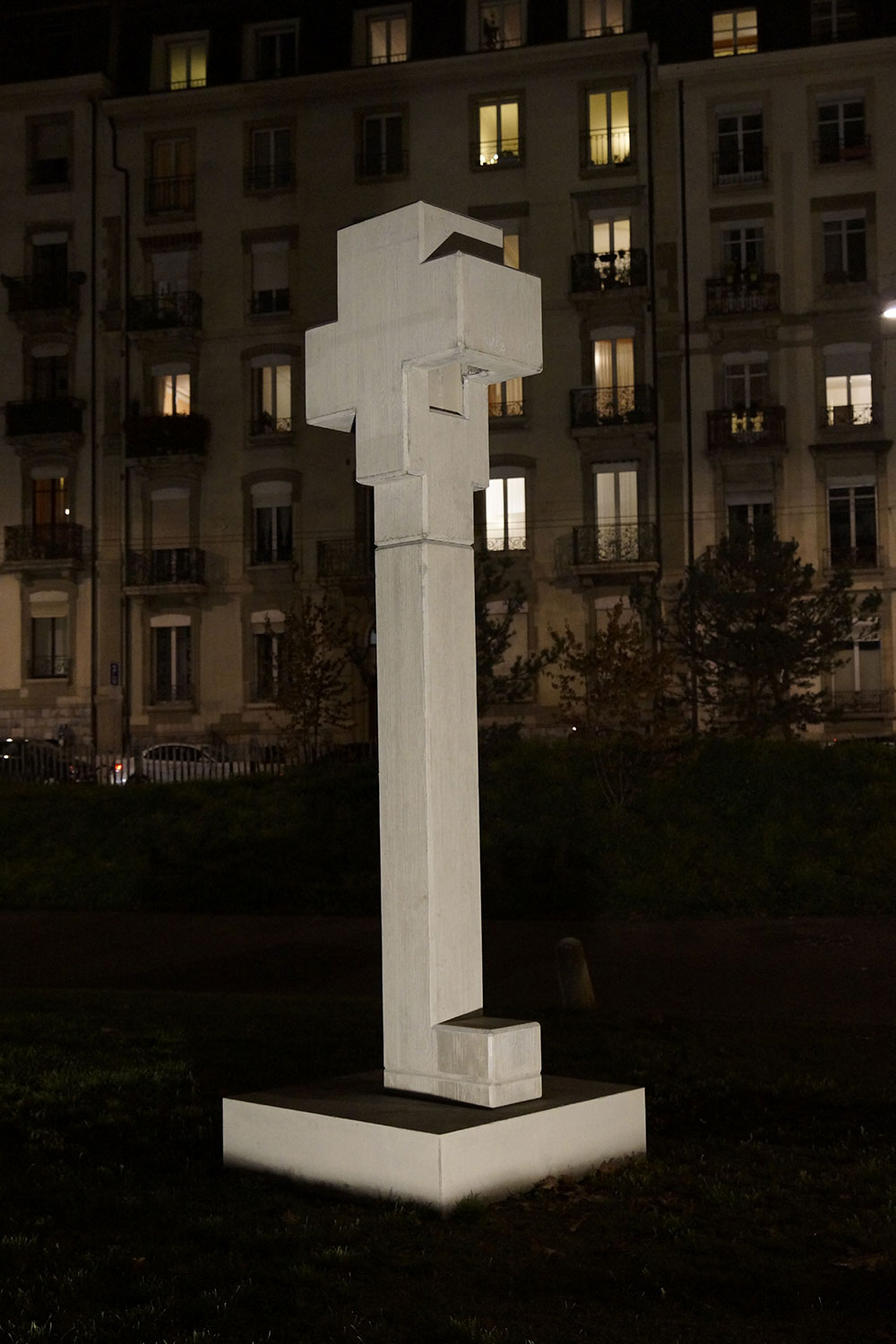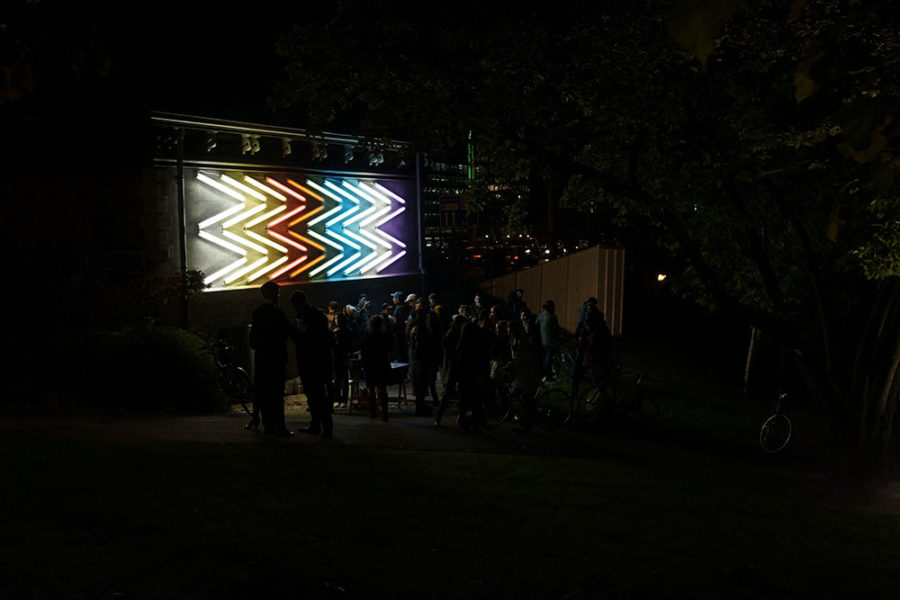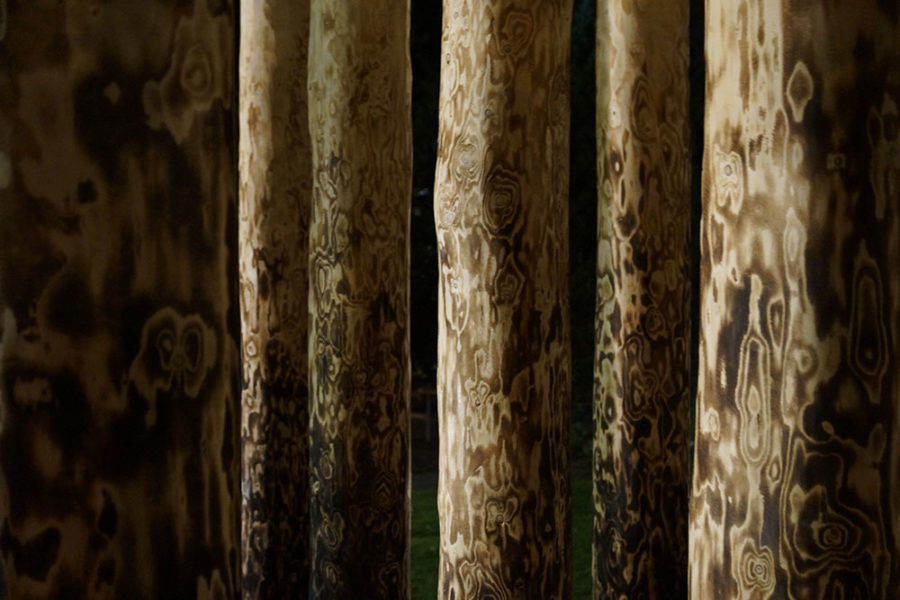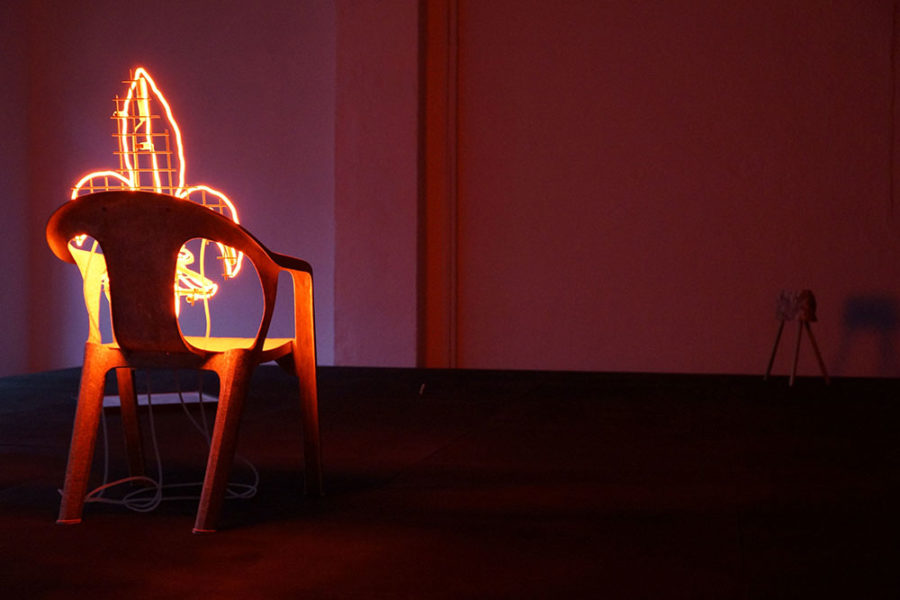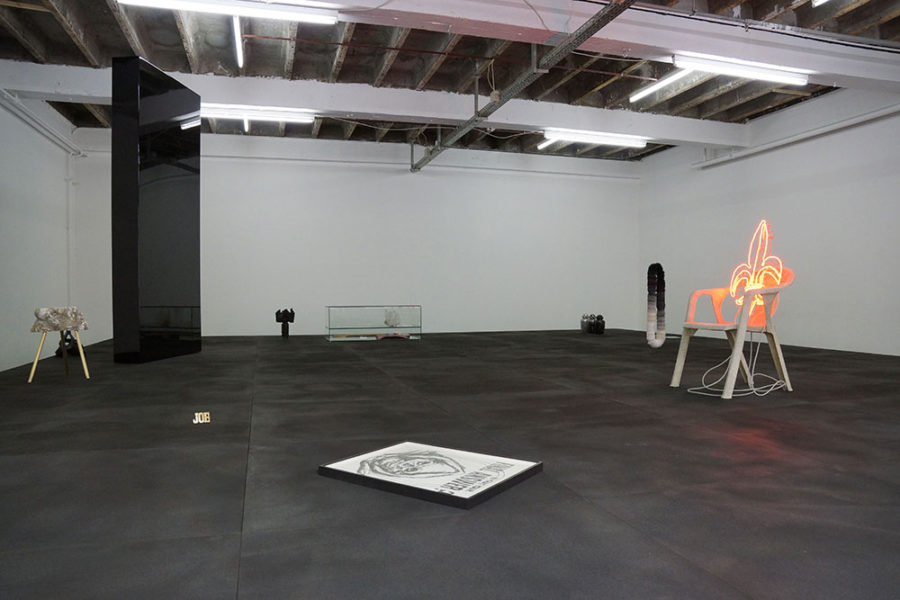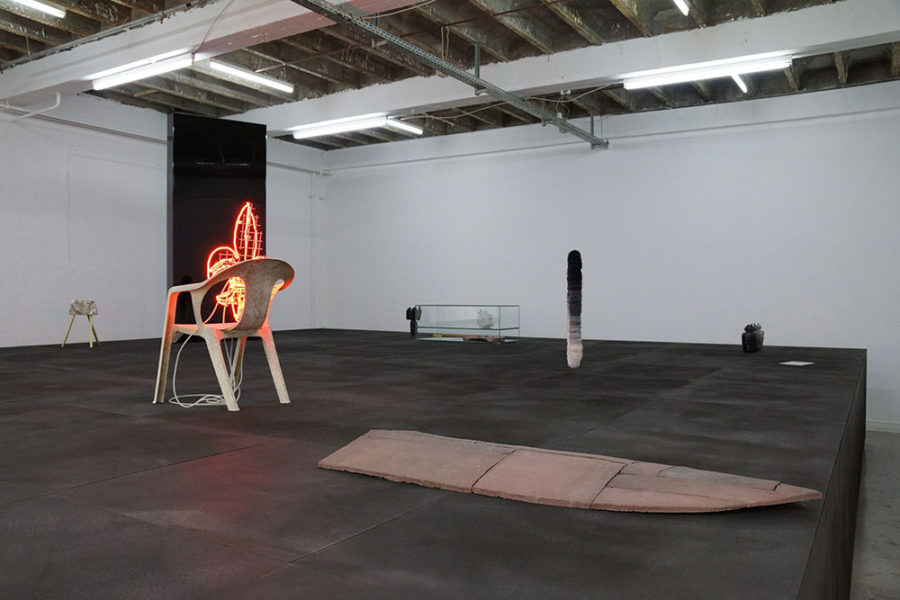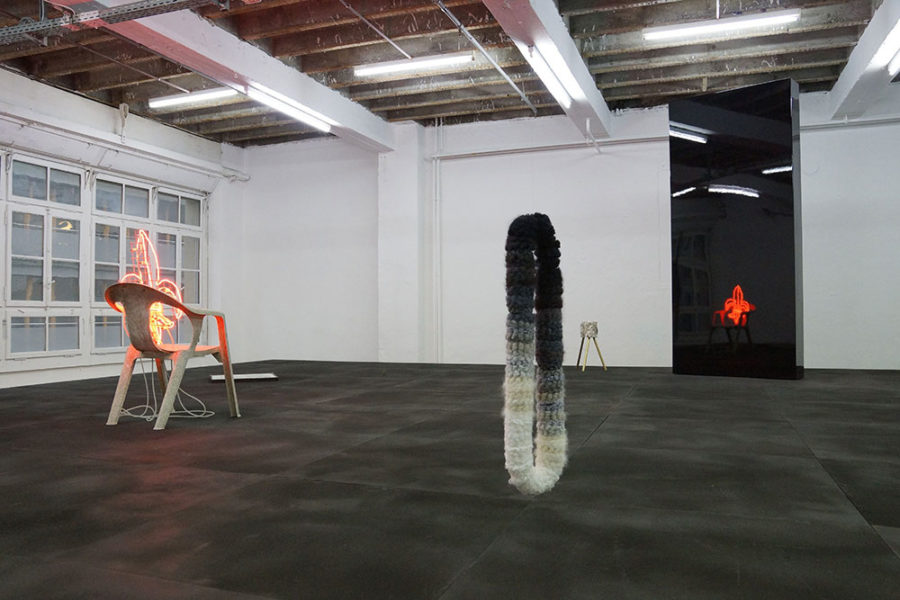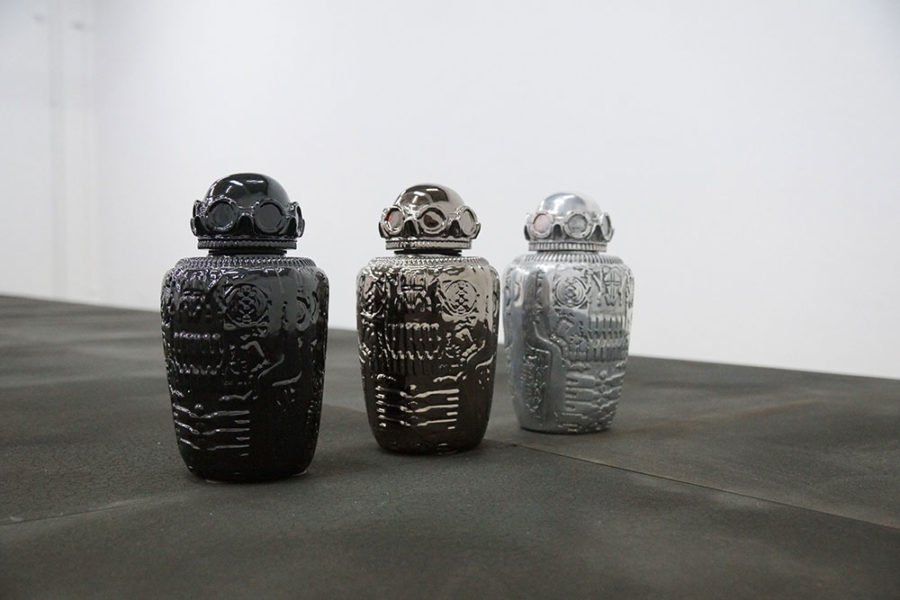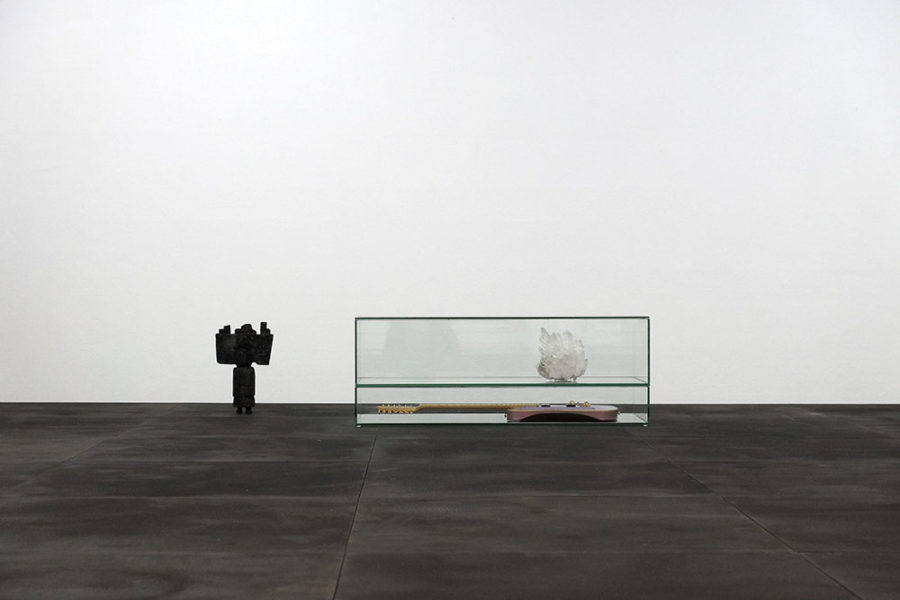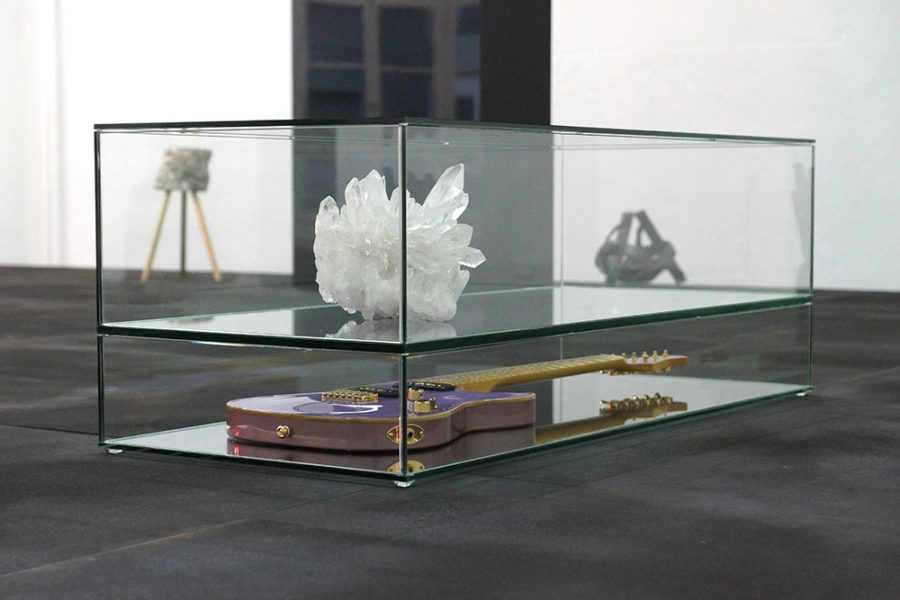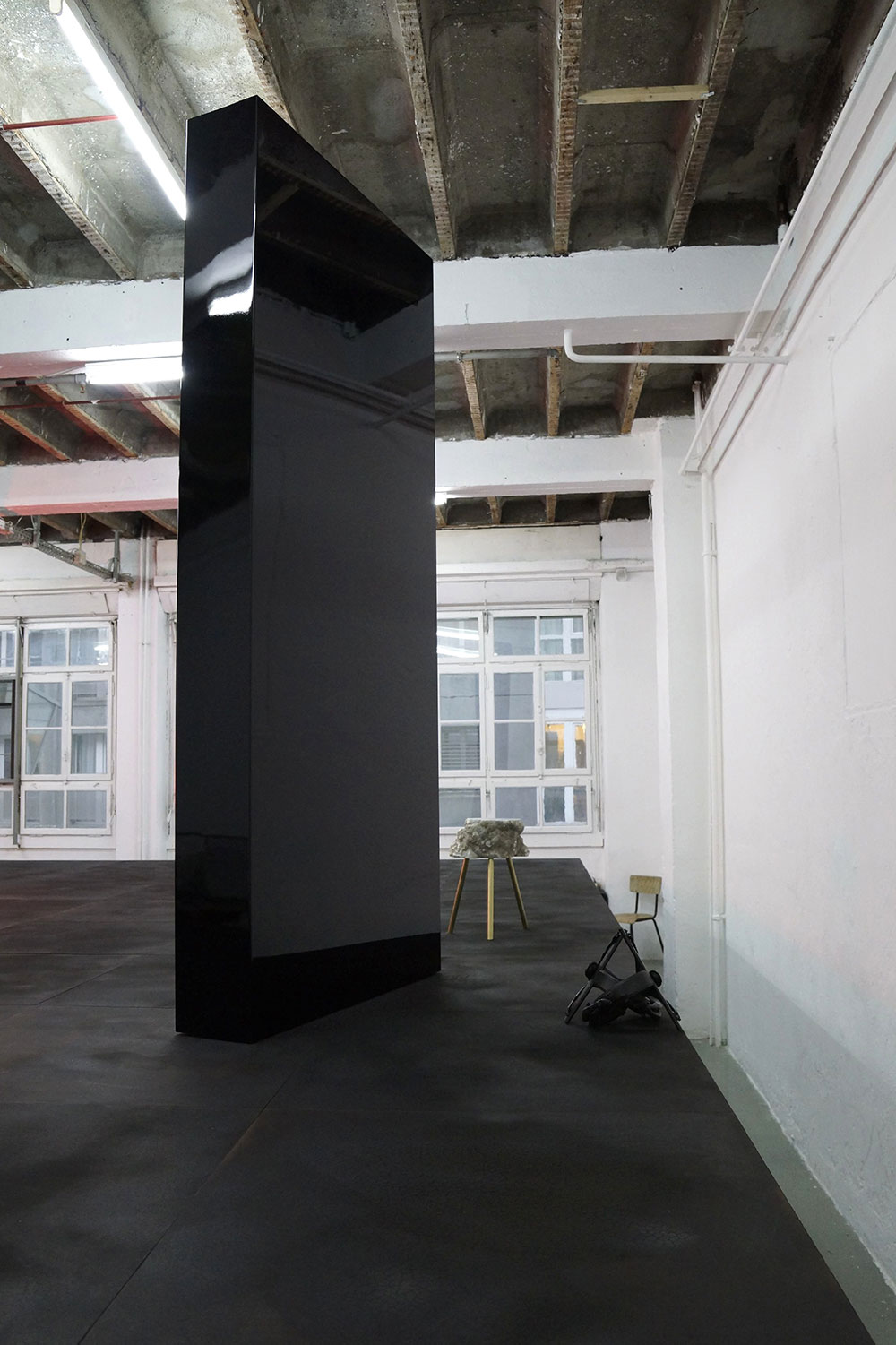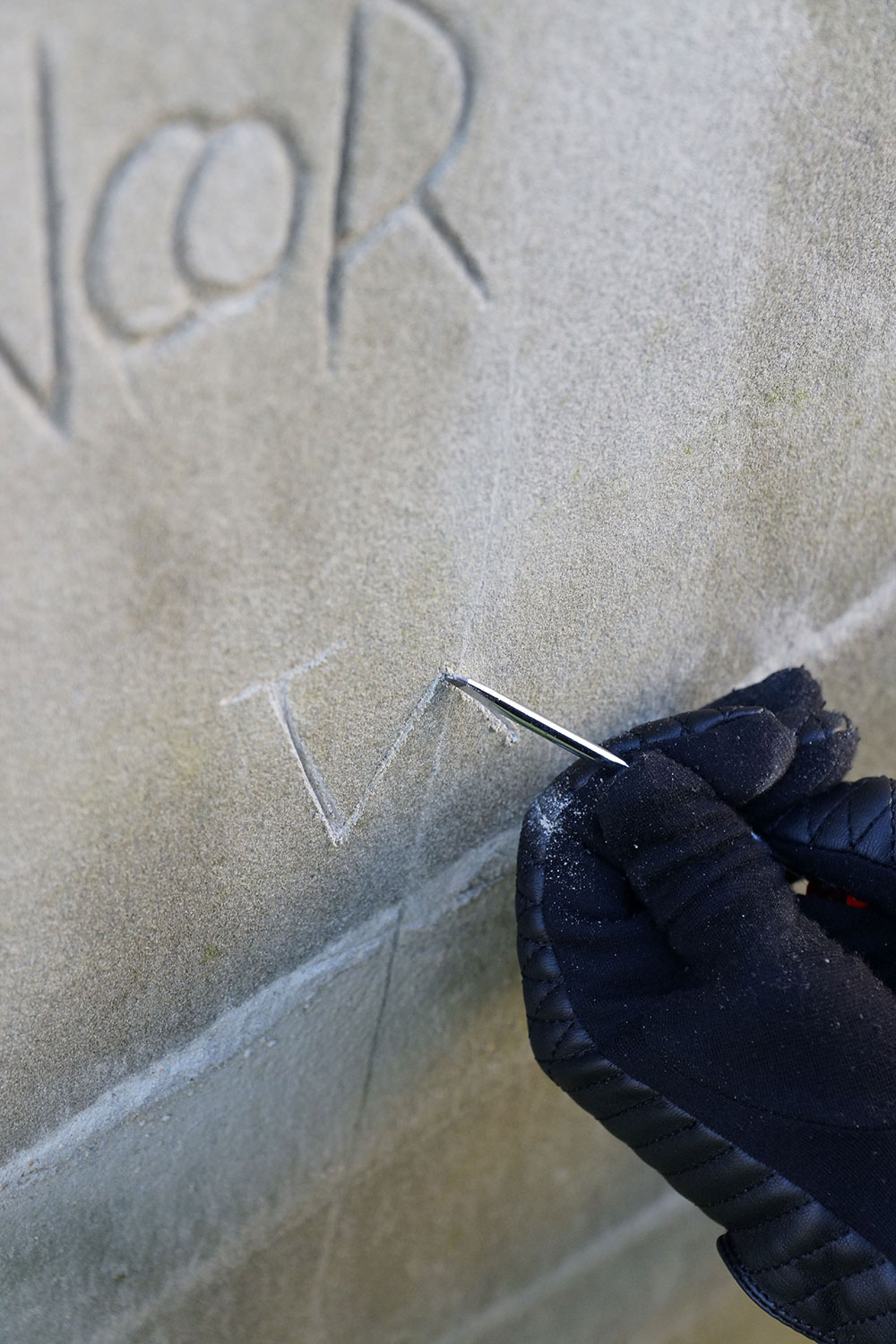 Avec le soutien du Service des affaires culturelles, de l'État de Vaud, du Service de la culture de l'État du Valais et de La Loterie Romande.
Remerciements: Service des Espaces Verts (SEVE). Département de l'environnement urbain et de la sécurité de la Ville de Genève.
EnregistrerEnregistrer
EnregistrerEnregistrer
EnregistrerEnregistrer
EnregistrerEnregistrer
EnregistrerEnregistrer