FORDE IS WATCHING YOU
Studio Aloïse, 3ème Grütli, entrée libre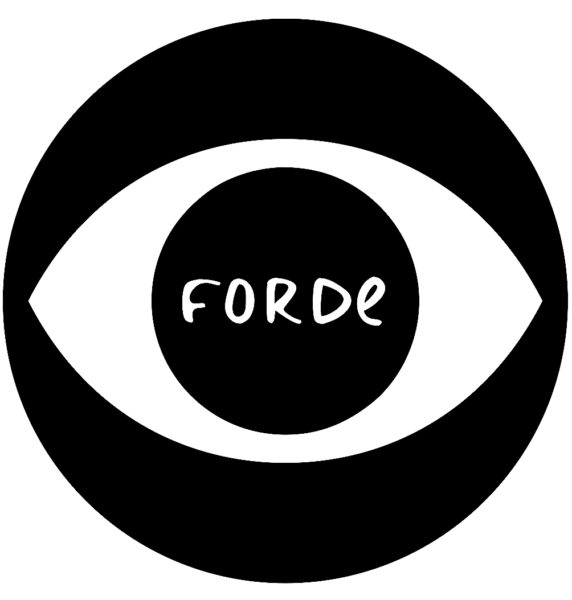 FORDE IS WATCHING YOU se déroulera durant le festival Black Movie 2014 et nécessitera la participation du public présent. L'espace d'art alternatif FORDE est invité à investir la salle Adelaïde au 4me étage du Grütli et à y inventer un STUDIO TV délirant, incluant un broadcast Internet live et des interactions en duplex avec l'étranger, via Skype.
Les joyeux agitateurs aux commandes de FORDE proposent de générer trois événements – sur le principe de TV talk-shows totalement démontés – durant lesquels live-acts et performances s'enchaîneront à un rythme frénétique, tous genres confondus et en plusieurs épisodes au gré des thématiques propres à chaque soirée. Conviant également au passage plusieurs des réalisateurs invités au festival à s'y mêler de façon originale et décalée, le tout sera mené avec diligence par nos idoles locales, rarement autant mélangées pêle-mêle que dans cette petite arène dont chacun fera partie intégrante.
TROIS EMISSIONS INTEMPESTIVES :
LUNDREDI 20 JANVIER 2014
ALL YOU CAN EAT (Deviant Music made with food)
IDERCREMERCREDI 22 JANVIER 2014
REVERSEDDESREVER) (Scratch and reverse )
VENDREDIDI 24 JANVIER 2014
HOM O SAPIO (Queers are so Queer)
A noter: le public de l'émission "FORDE IS WATCHING YOU" ne fera pas tapisserie et sera souvent appelé à participer à l'événement de façon active. Grands timides s'abstenir. 20h-22h.
Vous pouvez regarder l'émission sur : www.fordeiswatchingyou.tv
Attention: Capacité de la salle : 80 âmes.
Welcome and have fun.
EnregistrerEnregistrer
EnregistrerEnregistrer
EnregistrerEnregistrer
EnregistrerEnregistrer
EnregistrerEnregistrer