ELENA MONTESINOS
Some people make money with art & power. Elena Montesinos makes art with money & power instead.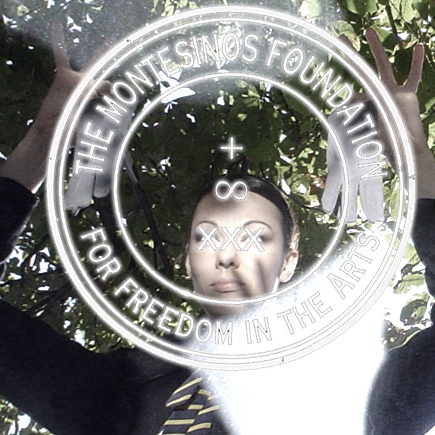 BIO
Cultural agitator & former manager of the independent art space FORDE (2012-2014). Artistic director of GET A NERVE, the alternative art fair in parallel to Artgenève (2019-2020). Curator of HOME OF TMF, a space dedicated to happenings, interactive installations and performances in Geneva (2020-2021).
Freely mixing activism, curation and sociology, the art, messages and actions created by Elena Montesinos transmit a rather genuine clear-sighted energy to whoever feels like having a closer look at this impressive body of work.
Since three decades, The Montesinos Federation (TMF) keeps buzzing through performances, actions in the public space, electronic music, appropriation art and existentialism.
E-mail : wearetmf@protonmail.com
---
AWARDS
2021 : +35y Artist Award, City of Geneva and FMAC Commission, Geneva
2018 : Act-Art Federation, Geneva
2001 : Geneva Council Grant and Residency in Schönhauser, Berlin
2000 : Lissignol-Chevalier-Galland Grant, Geneva
1999 : Manor Kunstpreis, Geneva
1998 : Swiss Art Award
---
EVENTS
2022
NEVER GATE, a psychoactive movie by Elena Montesinos & JD Schneider, 18′, Eurotrash with English subtitles – World premiere @ LUFF 2022, Lausanne
VIRTUAL FANTAISIES, augmented reality works inserted in the contemporary art exhibition "Renegotiation" at Cimetière des Rois, Geneva
2021
BVR-REDUX, public workshop with That Girl during BIM 21, Centre d'Art Contemporain, Geneva
DEC 17TH, window performance as That Girl featuring The Wild Panthers and Nagi Gianni's mask. Curated by Art au Centre in conjunction with Aspasie and Planet 22, Geneva
PAY ME A VISIT, Swiss coin mosaic being composed live, on the ground. Window performance at TOPIC art space, curated by A. Marzullo and D. Bernardi, Geneva
ARTIST TALK with D. Pernet at Art Basel for the Swiss Art Awards 2021, invited by Pro Helvetia. Talk and performance all-in-one at Pro Helvetia's booth, Basel
EXTRA MUROS XXXXX "Au pied du mur" (Too Much Fun), Seedbombs happening with DIE UNKRAUT BOTSCHAFT, Home of TMF, Geneva
# EXCUSE MY FRENCH, online performance at the Maison des Arts du Grütli Studio, curated by B. Giongo and N. Sugnaux, GO GO GO Festival, Le Grütli, Centre de production des Arts Vivants, Geneva
2020
BONFIRE OF POVERTY, annual performance turned into a personal flashmob this year, curated by TMF, Geneva
MEGAWIN (Three Miraculous Funds), window video installation group show and lucky draw, curated by the artist, Home of TMF, Geneva
UCHIGAWA (The Misfits Fortress), group show and opening of the new art space run by the artist, member of the Collectif O.P.O. aka Oeil pour Oeil (L. Gabriel, W. Gaze, E. Montesinos, Séni) who curated the group show, Home of TMF, Geneva
---
ARTWORKS
LIBERTAS LIBERTAS, UNRELEASED, BONFIRE OF POVERTY, MAXIMA LVX, SERVEZ-VOUS, PA-PA-PAP-PAP, DIE UNKRAUT BOTSCHAFT, THIS IS NOT A LOVE SONG, ANTI, YOUTRIBE, YOU WIN, COUNTERFEIT FOR PAGANS, GOLDEN SHOWER, ARMAGEDDON, PIMP MY RIDE, XXX, SAFT, HAPPY MONDAY, ALIEN NATION, ERRATUM, DOMINUS PROVIDEBIT, HOW TO BUILD AN EMPIRE, BORDERLINE, PICKPOCKETS, ARM WRESTLING, INFINITY, FORTUNA, SOUND OF THE SYSTEM, GENERATION X, OIL OIL OIL, TMF STATIONERY, IN LOVING MEMORY, NUMBER OF THE BEAST, I WALK THE LINE, THE PARANORMALS, CAMO SOUND, 15 MINUTES OF SHAME, HUMAN RIGHTS KARAOKE, LOVE IT
---
THAT GIRL
Virtual alter-ego on social medias
That Girl is Elena Montesinos virtual alter-ego performing and interacting on Instagram, TikTok, YouTube and SoundCloud.
SONIC BIO
Music and sound projects
Elena Montesinos performs "irritainment" music with the weirdest low-fi to hi-fi technologies under various nicknames and disguises.
2022
NEVER GATE, a psychoactive movie by Elena Montesinos & JD Schneider, 18′, Eurotrash with English subtitles – World premiere @ LUFF 2022
AN EVENING WITH THAT GIRL AND THE HOMIES, video mashup and closing party with Maudite and Kebab Injection! Starring: Nathanael Esh, Timothy Leighton, That Girl, Lea Pohlhammer, Sanctus Povitch. GO GO GO Festival, Le Grütli, Geneva
2021
MESSAGE IN A MACHINE, a dystopop track produced for Joyfully Waiting with Dr.Reverso, invited by N. Rebholz. Scroll down this page to listen.
I NEVER READ/ UNRELEASED GVA, Geneva's finest experimental musicians mashing up TMF's spirit! Live broadcast, Art-Basel, Basel
UNRELEASED MASHUP, live lecture of the UNRELEASED artist book edited by Pro Helvetia. Invited by D. Bernardi, featuring lectures by I. Languin, L. Pattaroni, C.H. Tatot. Live effects mashup by Sanctus Povitch. Maison Rousseau Littérature (MRL), Geneva
THAT GIRL IS STRANGE, live mix broadcast, invited by Nut-Nut TV, Case à Chocs, Neuchâtel
2020
BIRTHDAY BASH, That Girl's birthday mix at Bongo Joe for Résiliences Sonores, broadcasted on Radio Vostok
THAT GIRL AT MOTEL RADIO, live broadcast on July 23rd, Motel Campo, Geneva
GET A NERVE! – IN THE HOUSE, Jeff Mills TR-909 surprise live headphone performance curated by TMF around Villa Sarasin, Geneva
---
GOODIES
To listen or download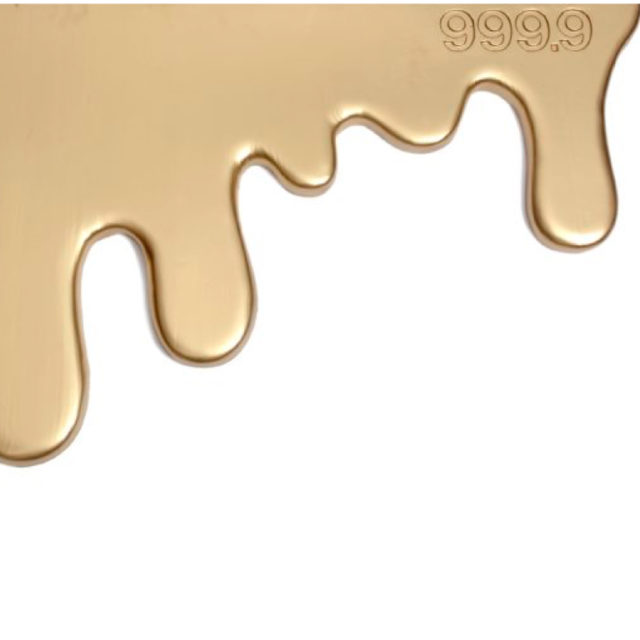 ---
SOCIAL
   
  
   


---

ELENA MONTESINOS