Le Bûcher des Endettés [Bonfire of Poverty] – Annual performance in Geneva since 2016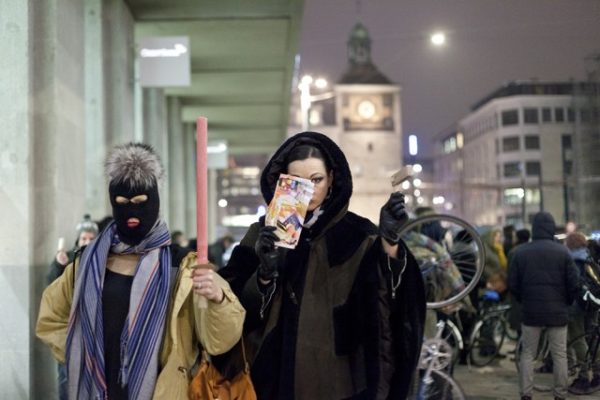 BONFIRE OF POVERTY – The Montesinos Foundation – Elena Montesinos
Inspired by one of the most striking images of medieval Geneva, this project offers the Genevan population a great moment of symbolic jubilation by revisiting the concept of a pyre set up in a public place. The idea of this liberating fire is to invite everyone to come and get rid of those "burdensome" documents that weigh down our existence : parking tickets, court summonses, overdue invoices, reminders or receipts, either the originals or photocopies depending on each one's preference.
A "Debtors' Parade" preceeds the fiery performance. The procession heads to the Pointe de la Plaine de Plainpalais where the lighting of the fire and the burning of documents takes place.
2018 Article in La Tribune de Genève (in French)
2017 Interview & review in La Spirale (in French)
2016 Walk on the Public Site performances curated by Madeleine Amsler & Marie-Eve Knoerle What About Performance Art ?