MAXIMA LVX VIRIDITATIS (2017)
Light and data installation by the lakeside on the Italie boat, curated by FMAC

MAXIMA LVX VIRIDITATIS – The Montesinos Federation – Elena Montesinos, 2017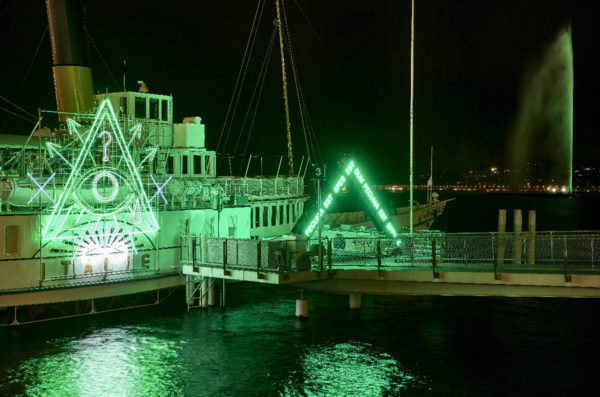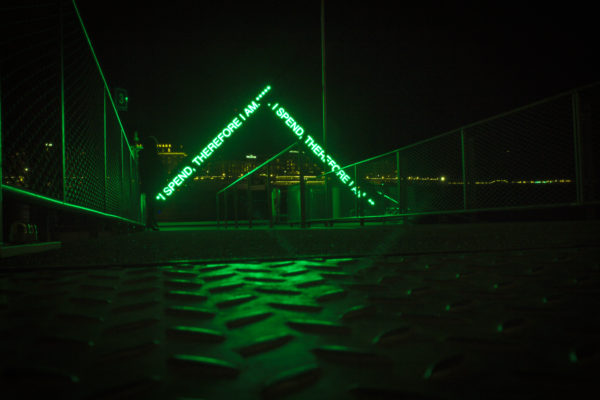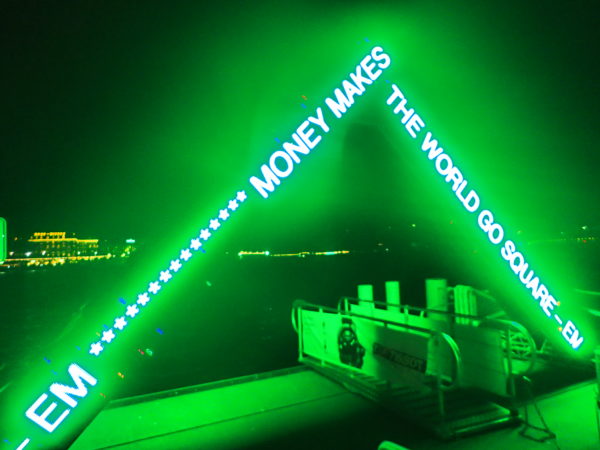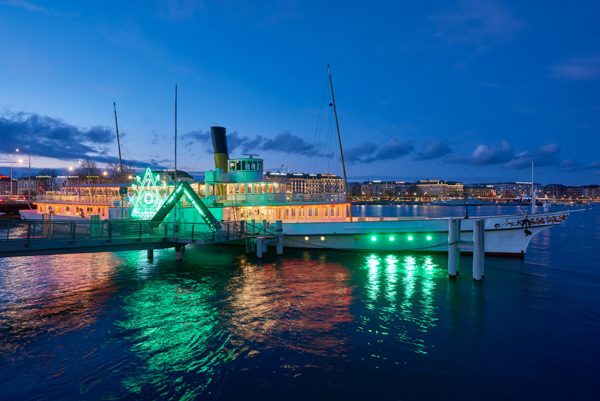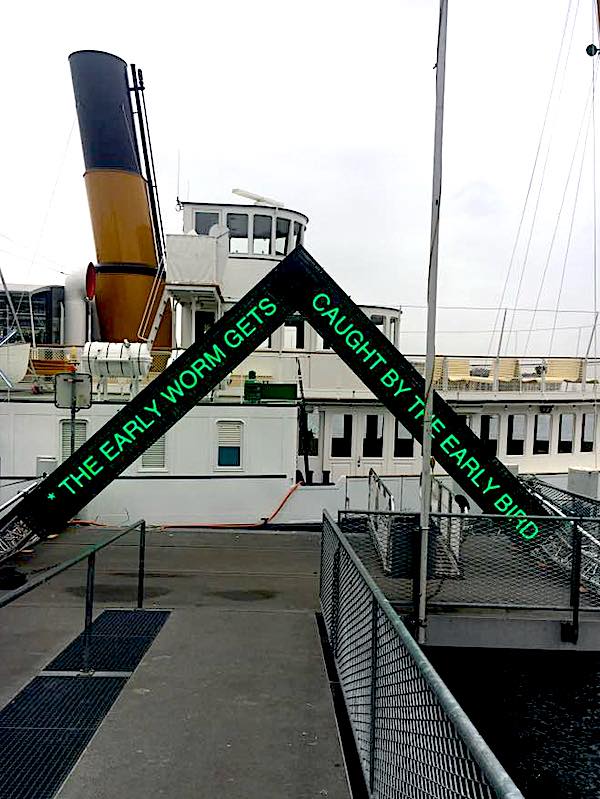 Geneva's motto – "Post Tenebras Lux" ("after darkness comes the light") – takes on its full meaning during the Geneva Lux Festival showcasing luminous art installations on the streets and certain buildings when the dark long winter nights are at their peak.
In 2017, TMF has been invited to insert an interactive artwork related to the one dollar bill iconography (a huge pyramidal blinking neon) and mass manipulation techniques including banking data such as remixed quotes and the daily currency change rate (¥€$) on the LED screening gate, like some kind of portal to a Brave New World.
---
MAXIMA LVX VIRIDITAS (2018)
Light installation and public performance "Post Tenebras Spero Lucem" at Bain des Pâquis, curated by FMAC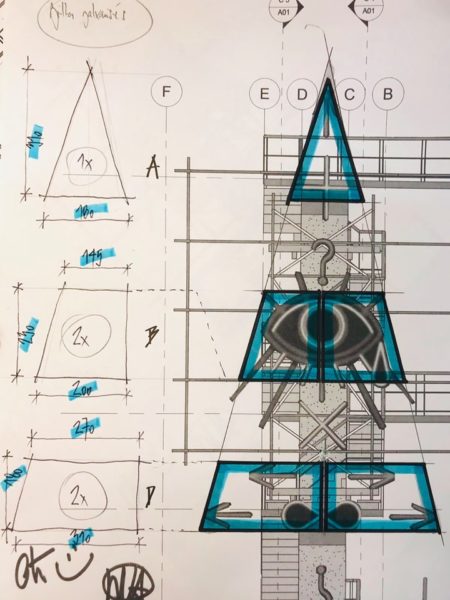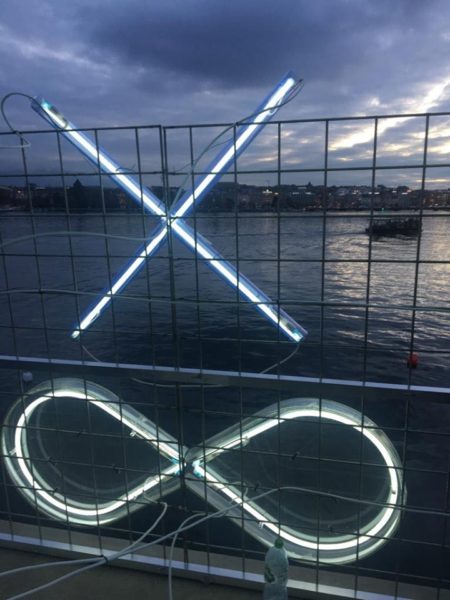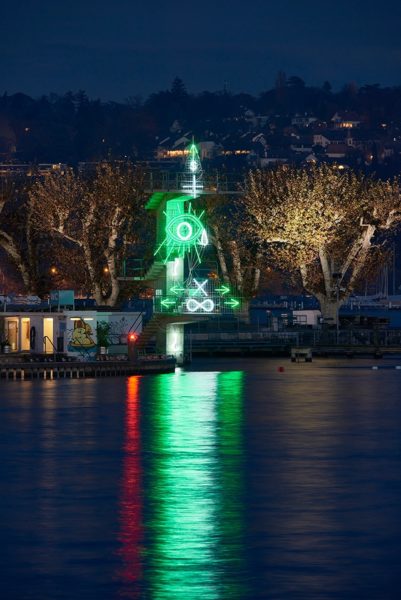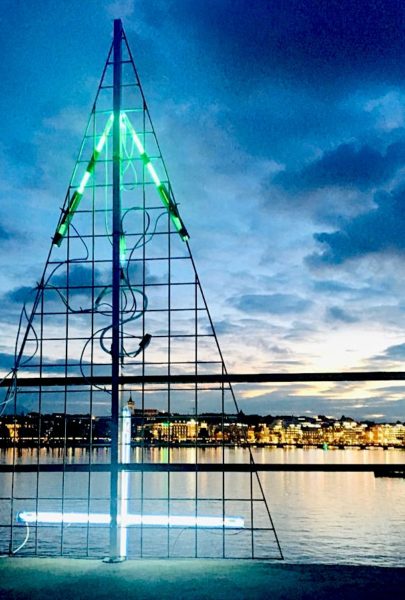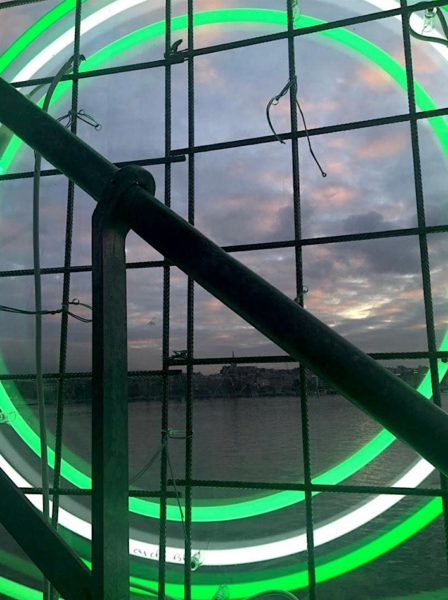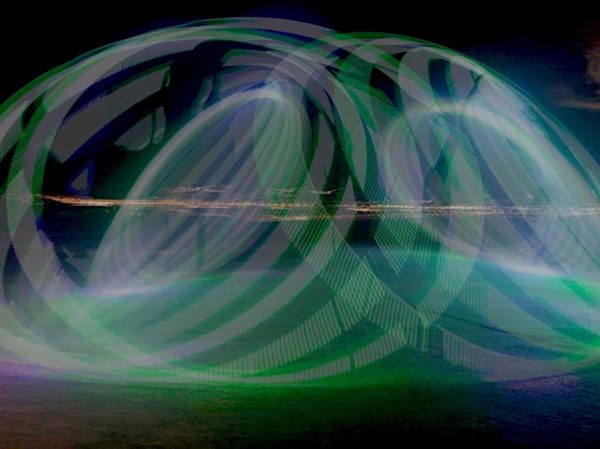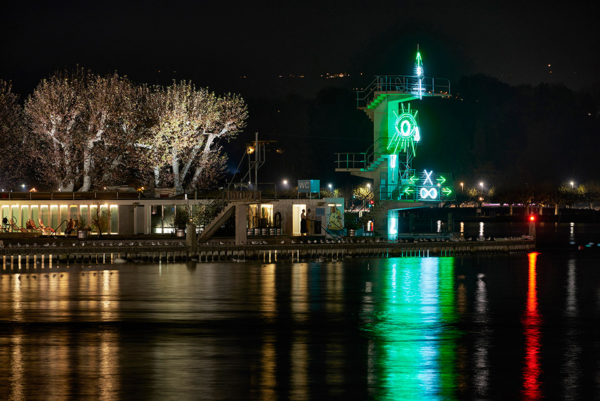 In 2018, a different light installation was imagined for one of the most emblematic scenery of the lakeside: Les Bains de Pâquis.
---
ARTWORKS
BONFIRE OF POVERTY, MAXIMA LVX, ARMAGEDDON, SERVEZ-VOUS, LIBERTAS LIBERTAS, HUMAN RIGHTS KARAOKE, WEED AMBASSY (DIE UNKRAUT BOTSCHAFT), ANTI, YOU WIN, THIS IS NOT A LOVE SONG, BORDERLINE, IN LOVING MEMORY, ARM WRESTLING, PA-PA-PAP-PAP, SOUND OF THE SYSTEM, INFINITY, GOLDEN SHOWER, YOUTRIBE, COUNTERFEIT FOR PAGANS, XXX, ALIEN NATION, SAFT, HAPPY MONDAY, ERRATUM, DOMINUS PROVIDEBIT, HOW TO BUILD AN EMPIRE, OIL OIL OIL, GENERATION X, PICKPOCKETS, FORTUNA, I WALK THE LINE, CAMO SOUND, PIMP MY RIDE, NUMBER OF THE BEAST, 15 MINUTES OF SHAME, LOVE IT.
---

THE MONTESINOS FEDERATION
MAXIMA LVX VIRIDITATIS