LIBERTAS LIBERTAS
Two large tossing coins installed on Pro Helvetia headquarters portal in Zurich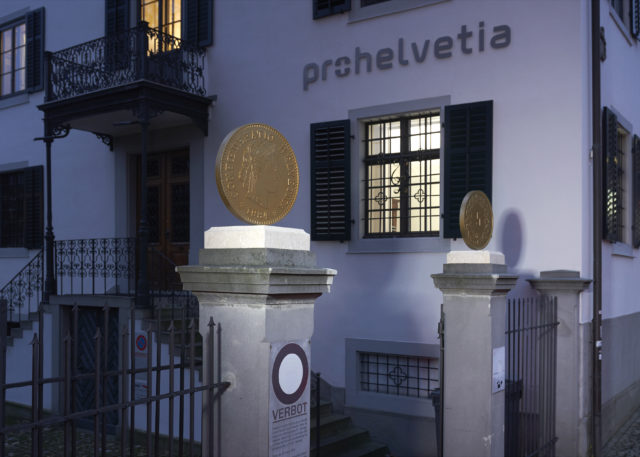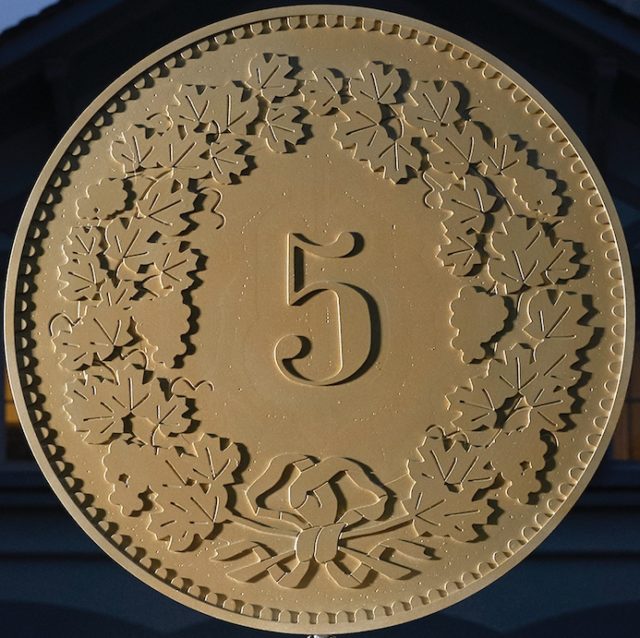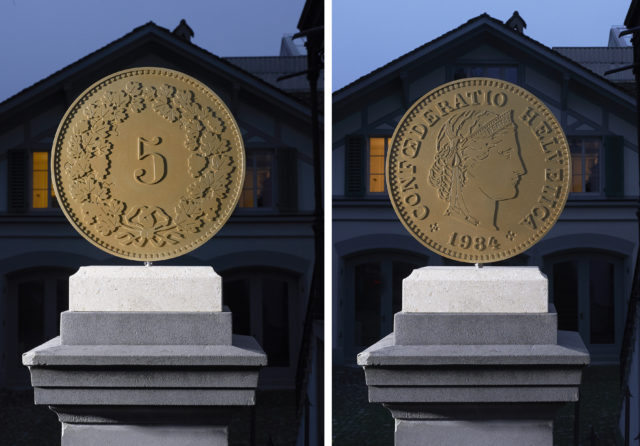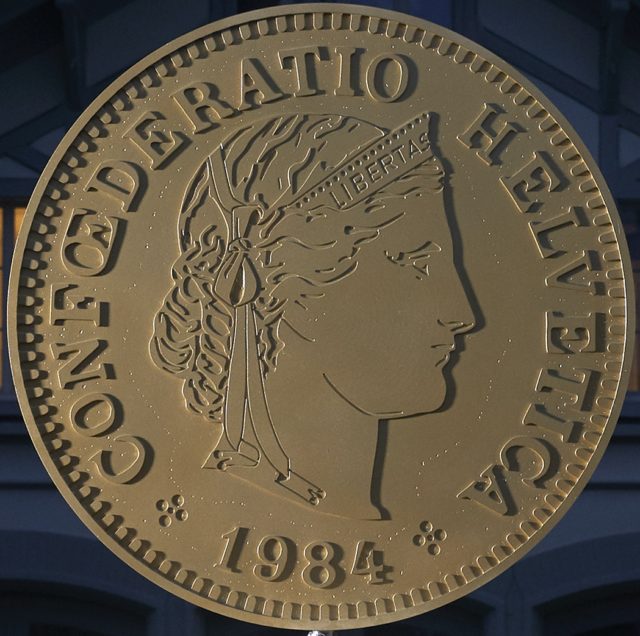 LIBERTAS LIBERTAS – two large tossing coins installed on Pro Helvetia's headquarters portal in Zurich.
This work commissioned by Josiane Imhalsy and Madeleine Schuppli for Pro Helvetia is installed for two years on the ancient building portal at Hirschengrabe in Zurich.
It has been crafted by a crew of fine artists in collaboration with TMF to obtain two giant tossing coins revolving in the wind. The figure appearing on the smallest Swiss coin is « Libertas » and this artwork stands for the actions made inside this building, promoting artists and generating diversity in conjunction with the Helvetic Confederation administration.
---
ARTWORKS
LIBERTAS LIBERTAS, UNRELEASED, BONFIRE OF POVERTY, MAXIMA LVX, SERVEZ-VOUS, PA-PA-PAP-PAP, DIE UNKRAUT BOTSCHAFT, THIS IS NOT A LOVE SONG, ANTI, YOUTRIBE, YOU WIN, COUNTERFEIT FOR PAGANS, GOLDEN SHOWER, ARMAGEDDON, PIMP MY RIDE, XXX, SAFT, HAPPY MONDAY, ALIEN NATION, ERRATUM, DOMINUS PROVIDEBIT, HOW TO BUILD AN EMPIRE, BORDERLINE, PICKPOCKETS, ARM WRESTLING, INFINITY, FORTUNA, SOUND OF THE SYSTEM, GENERATION X, OIL OIL OIL, TMF STATIONERY, IN LOVING MEMORY, NUMBER OF THE BEAST, I WALK THE LINE, THE PARANORMALS, CAMO SOUND, 15 MINUTES OF SHAME, HUMAN RIGHTS KARAOKE, LOVE IT
---

THE MONTESINOS FEDERATION