MEGAWIN
Home of TMF (Three Miraculous Funds)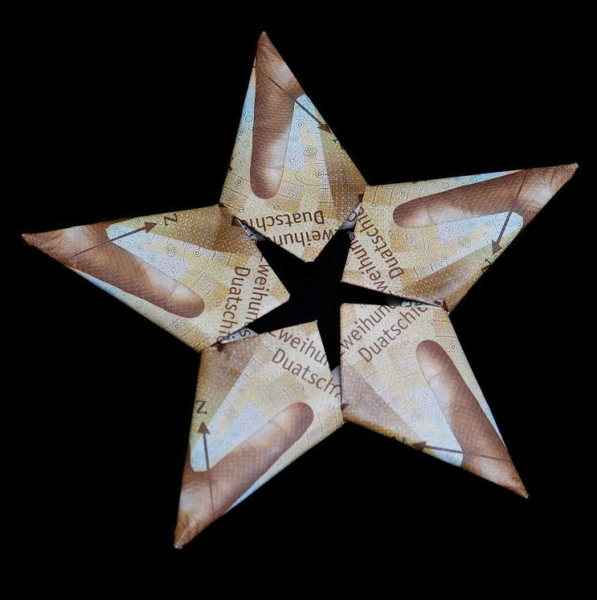 Each star is composed of five 200 Swiss francs banknotes. Each winner of the lucky draw got one 1000 Swiss francs star. The total amount of the prizes was 3000 Swiss francs (= 3×1000). Thanks to the Loterie Romande and FMAC Geneva.

HOME OF TMF (THREE MIRACULOUS FUNDS) – MEGAWIN – 7–27/12/2020
Video window installation by Sven Kreter. Each day, two trophies from the show were rotating in the window for 24 hours.
More on YOUTUBE
---
EVENTS @ HOME OF TMF
MEGAWIN
---

THE MONTESINOS FEDERATION
HOME OF TMF