HOW TO BUILD AN EMPIRE
Swiss money coins column going from ground to ceiling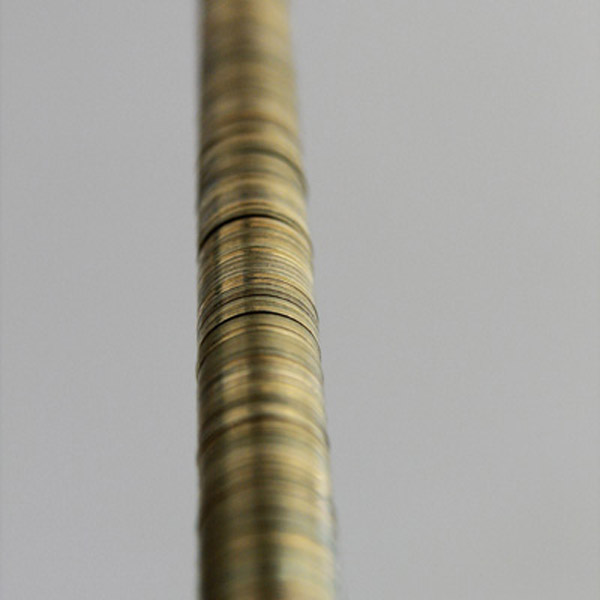 The title is related to Rockfeller saying that building a fortune always starts with small coins.
FOOLS GOLD, solo show at ESPACE DOLL, Lausanne, 2008.
---
ARTWORKS
BONFIRE OF POVERTY, MAXIMA LVX, ARMAGEDDON, SERVEZ-VOUS, LIBERTAS LIBERTAS, HUMAN RIGHTS KARAOKE, WEED AMBASSY (DIE UNKRAUT BOTSCHAFT), ANTI, YOU WIN, THIS IS NOT A LOVE SONG, BORDERLINE, IN LOVING MEMORY, ARM WRESTLING, PA-PA-PAP-PAP, SOUND OF THE SYSTEM, INFINITY, GOLDEN SHOWER, YOUTRIBE, COUNTERFEIT FOR PAGANS, XXX, ALIEN NATION, SAFT, HAPPY MONDAY, ERRATUM, DOMINUS PROVIDEBIT, HOW TO BUILD AN EMPIRE, OIL OIL OIL, GENERATION X, PICKPOCKETS, FORTUNA, I WALK THE LINE, CAMO SOUND, PIMP MY RIDE, NUMBER OF THE BEAST, 15 MINUTES OF SHAME, LOVE IT.
---

THE MONTESINOS FEDERATION