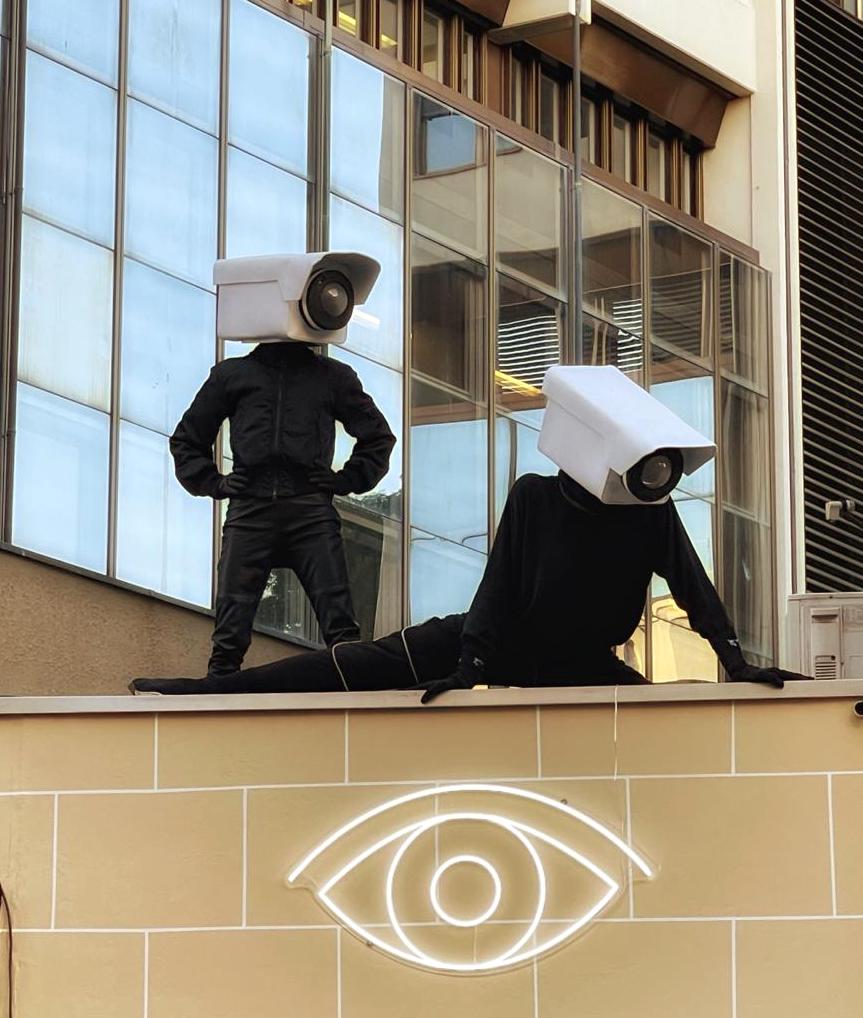 Freely mixing activism, curation and sociology, the art, messages and actions created by Elena Montesinos (aka The Montesinos Federation) transmit a rather genuine clear-sighted energy to whoever feels like having a closer look at this impressive body of work.
Since three decades, TMF keeps buzzing through performances, actions in the public space, electronic music, appropriation art and existentialism.
Those frankly uncommercial productions and actions have been taking as many different forms as necessary. Any type of medium is welcome if it fits the purpose, and that's why TMF work can easily be defined as pure mixed media.
One of the most relevant details of this philosophy is the "mirror effect" it carries, as the public is very often invited to be part of the artwork itself that could not exist properly without being interactive.
From 2023 on, Elena Montesinos will dive into literature and spoken word performances as the main fields of expression for the forthcoming years.
The short psychoactive movie "Never Gate" she co-directed in 2021 is part of this new path, taking a deep breath and a big step out of the art scene for while.