IN THE HOUSE
Surprise live performance for GET A NERVE! at Villa Sarasin, Geneva, 29.01.2020 — 9.09 pm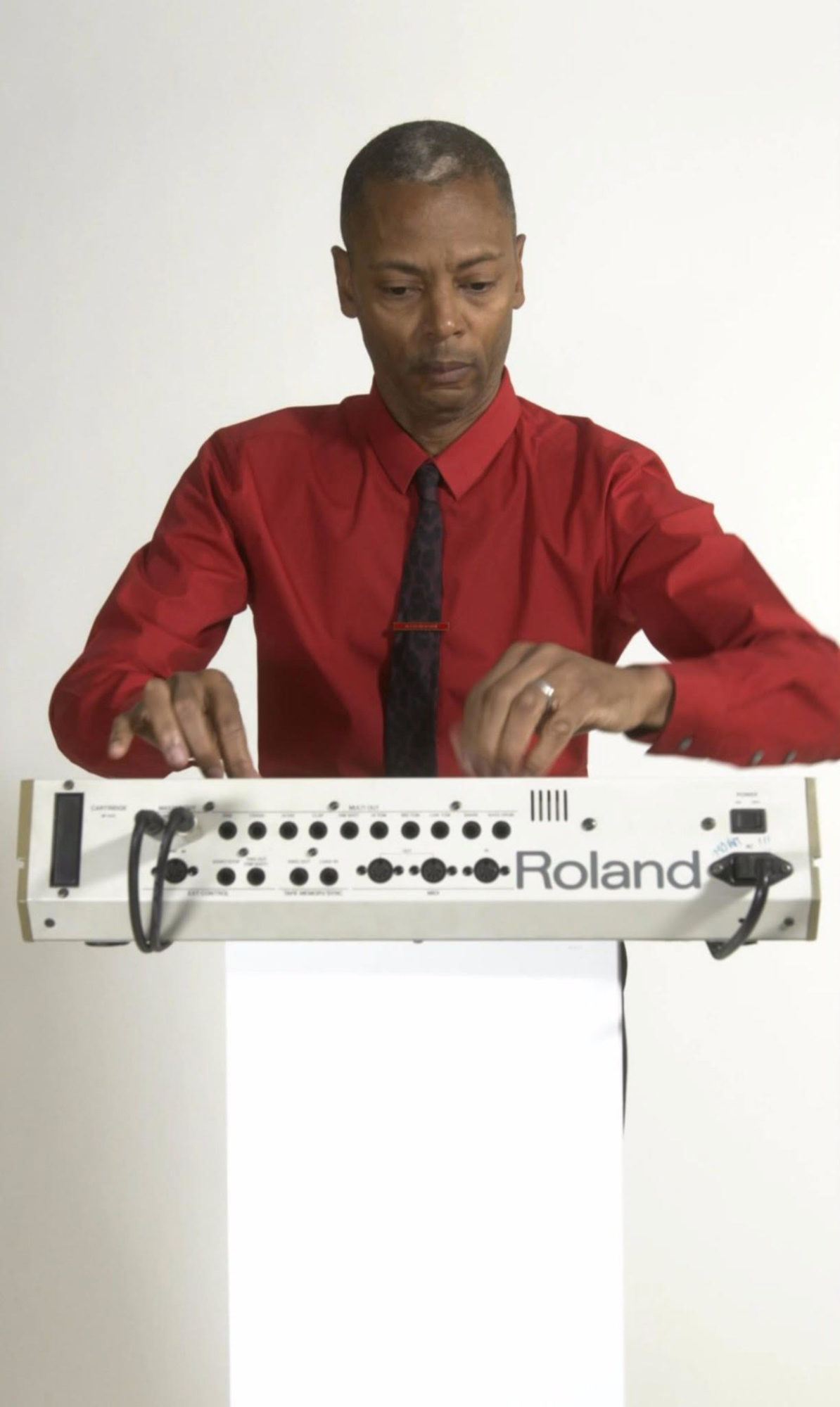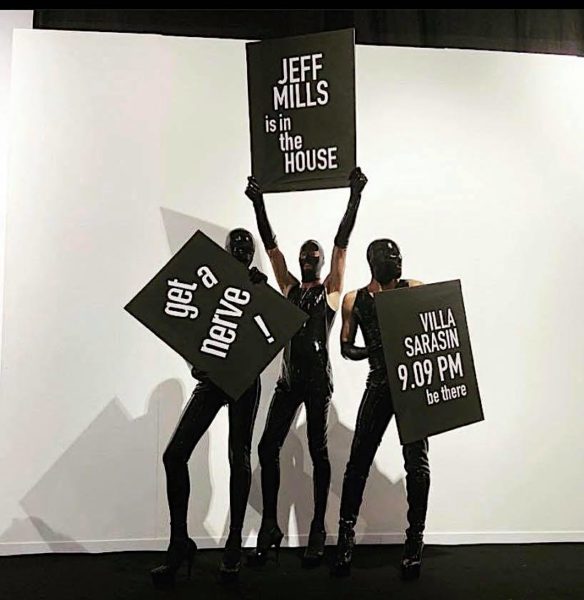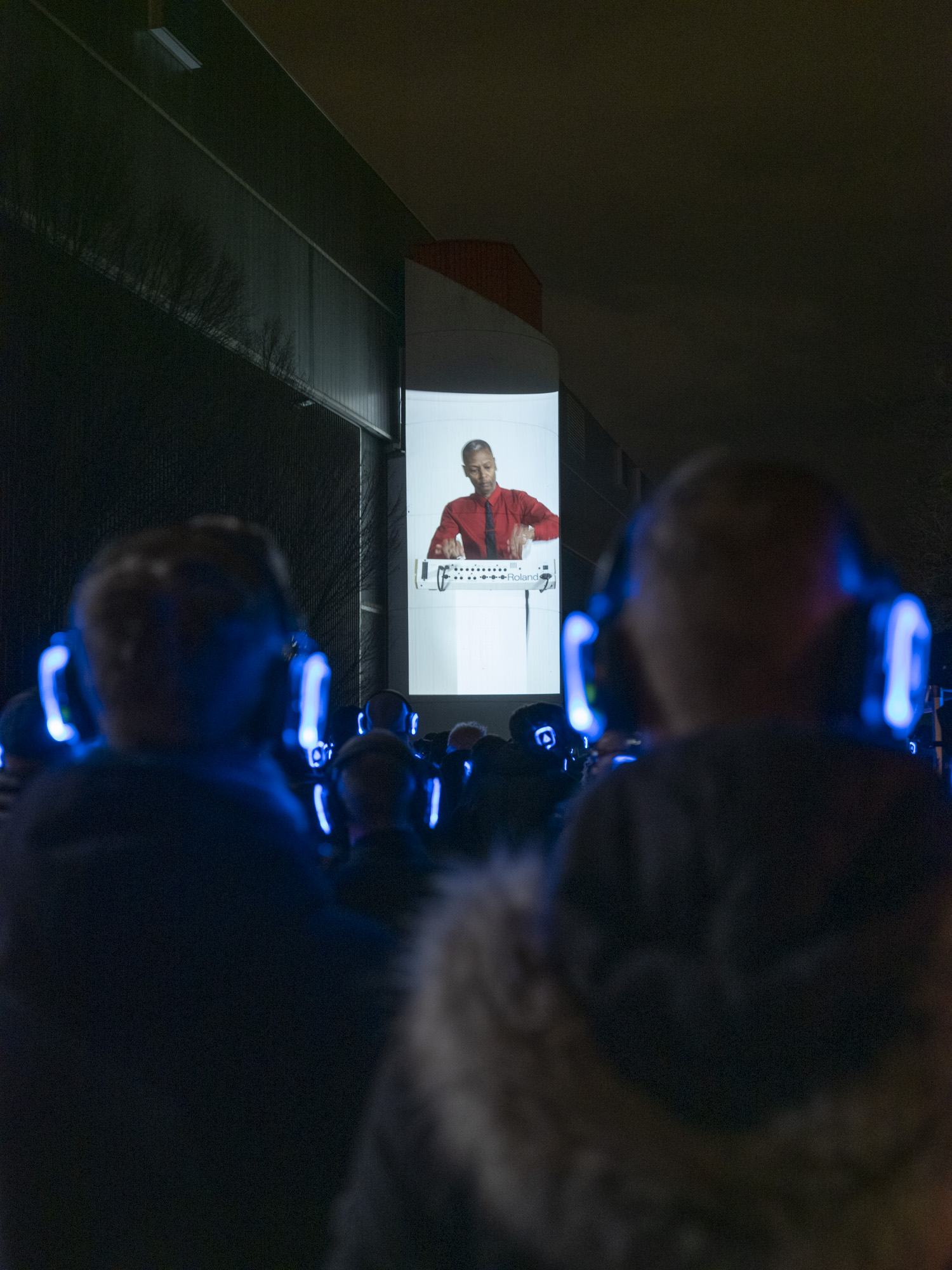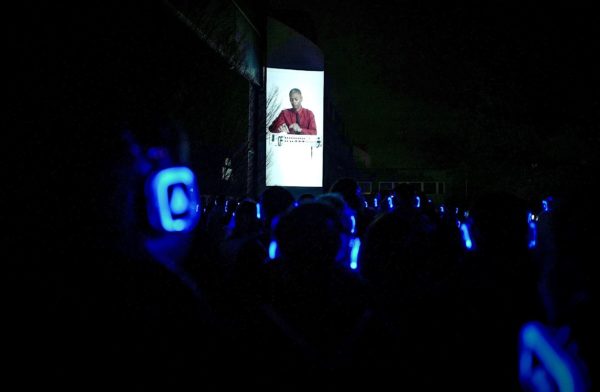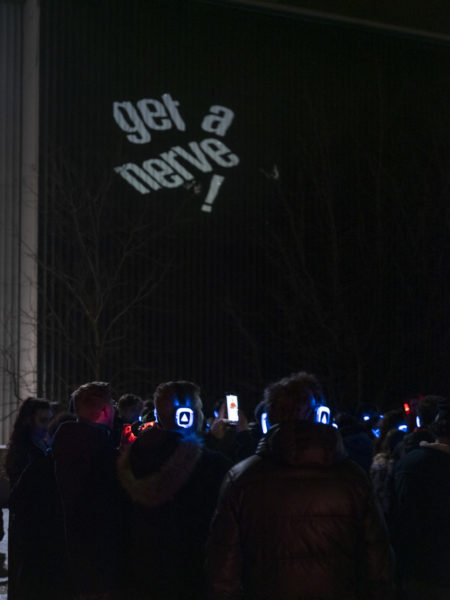 IN THE HOUSE
Surprise live performance,
Villa Sarasin, Geneva, 29.01.2020 — 9.09 PM
GET A NERVE! 2020 has focused all its energy on one single interactive and unusual surprise event. The amazing Jeff Mills has been invited to play a rare TR-909 solo improvisation connected to the audience through wireless headphones. The image of Jeff Mills playing live inside the Villa Sarasin has been projected outdoors on a gigantic wall of Palexpo, and the public has not been in contact with the artist at any time. Nobody could physically access the Villa, surrounded by barriers, lighted like a ghost train and kept by guards.
This powerful moment left everyone stunned by a true science-fiction feeling. Some of the participants still hardly believe that Jeff Mills was actually really there, and this was probably the most exciting part of the concept. The name of our extraordinary guest has been unveiled only two hours before the show, through a billboard SM performance inside Artgenève's opening, a few steps across The Villa Sarasin.
Get a Nerve! (La Nostra) is the wild and untamed non-commercial alter-ego of Artgenève (Art Salon), happening in parallel to the Geneva annual art fair each end of january.
Press sheet here
Video by Nouvo/RTS
More photos by Artgenève
Thanks to: Lucia Moure, JD Schneider, La Source Lumineuse, MW, Ben Def, Loïc, Cristiano, Alban, Patricia, Yoko, The Wild Panthers, Velho, Tim & Artgenève crew.
---

THE MONTESINOS FEDERATION
GET A NERVE! (2020)