INTER CAECOS REGNAT STRABO
Dystopian event, multimedia happening, catwalk demo and closing party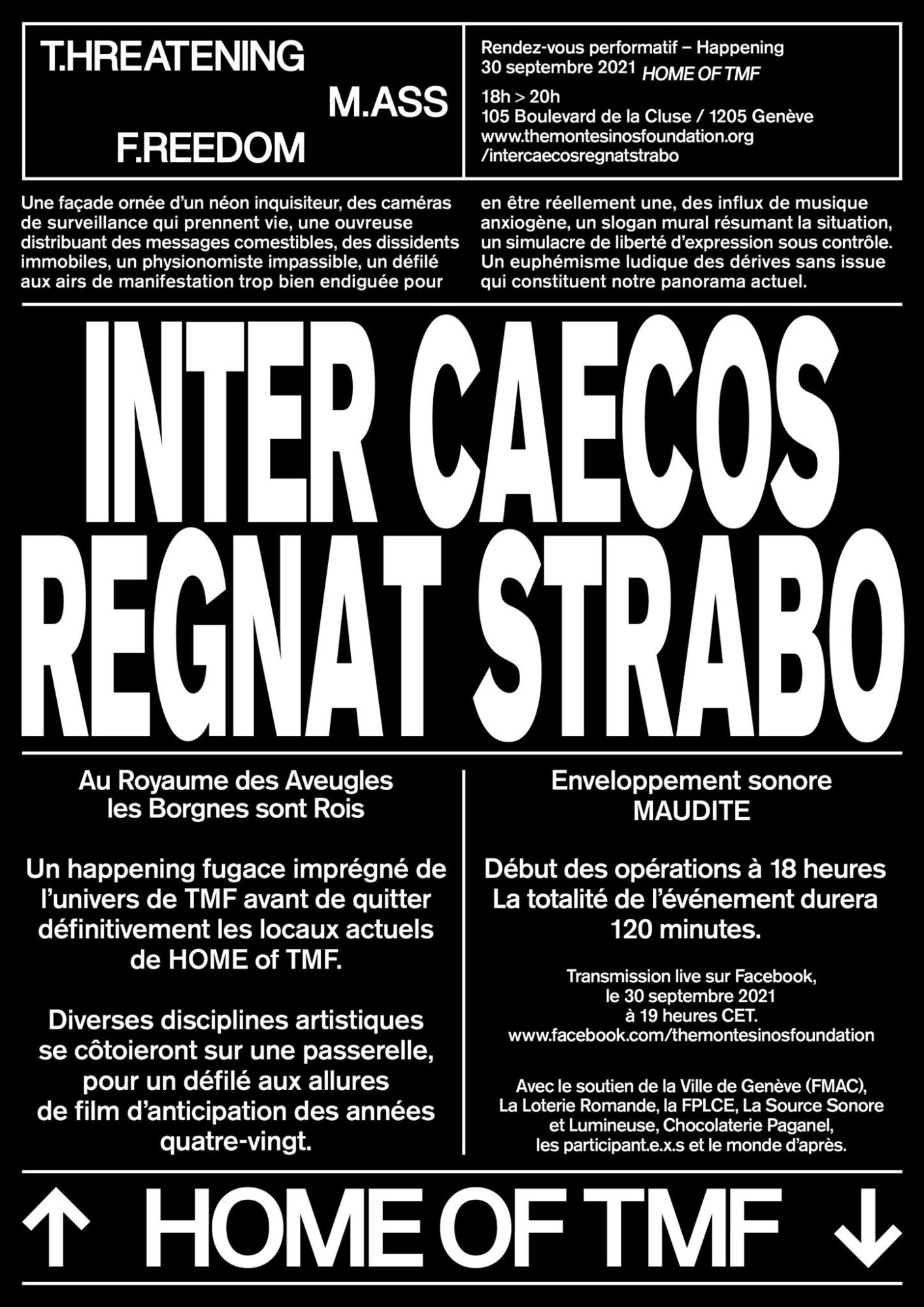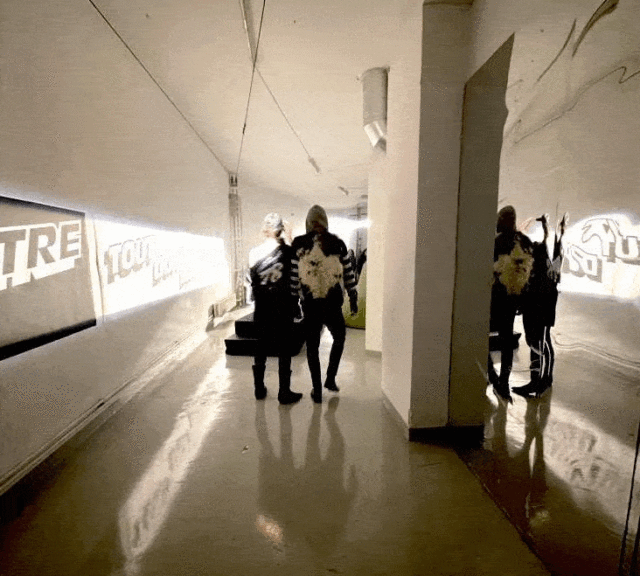 "In the Kingdom of the Blind the One-Eyed are Kings"
Happy dystopian event, multimedia happening, catwalk demo and closing party at HOME OF TMF on September 30th of 2021
A fleeting happening infused with pure TMF's spirit, just before leaving the current premises hosting HOME of TMF. Various disciplines have met on a catwalk, for a parade looking like a sci-fi movie from the eighties. The whole event lasted 120 minutes.   
An inquisitive neon staring from the facade outdoors, the dance of a surveillance camera duet animated with life, an usherette carrying edible messages, immobile dissidents, an impassive bouncer, a parade disguised as a demonstration too well contained to be really effective, influxes of dark penetrating music, a quote on the wall pinning the situation, a false freedom of expression actually firmly controlled by the curator.
A playful euphemism of the dead-end drifts that constitute our current panorama.
Sound design: Maudite
Typography: David Mamie
Thanks to the artists, performers and public present that night.
---
EVENTS @ HOME OF TMF
INTER CAECOS REGNAT STRABO
---

THE MONTESINOS FEDERATION
HOME OF TMF