COLLECTIVE ACTIONS AND EVENTS CURATED BY ELENA MONTESINOS & THE MONTESINOS FOUNDATION
HOME OF TMF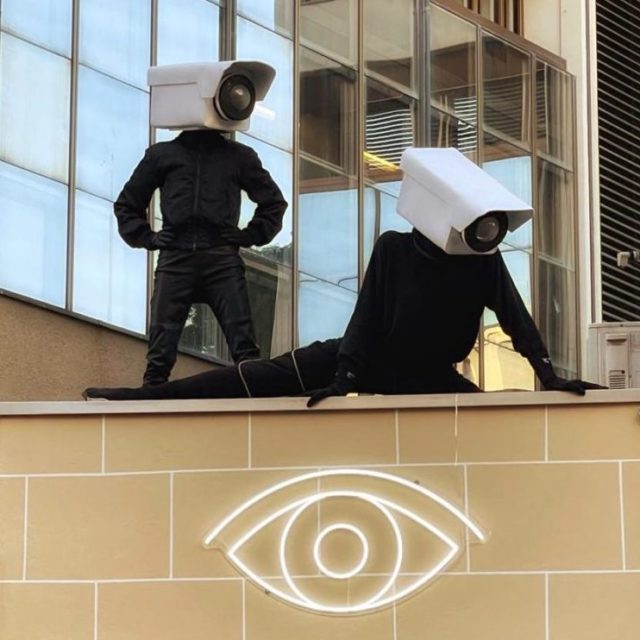 HOME OF TMF – a place dedicated to happenings and surprises in Geneva, 2020-21
It aimed to mix up styles and techniques and offered an artist residency and a radio show in addition. Happy dystopian event, multimedia happening, catwalk demo, performances streaming and other surprises…
---
GET A NERVE! (2020)

GET A NERVE! – In The House – Jeff Mills surprise performance, Geneva, 2020
Get a Nerve! (La Nostra) is the wild and untamed non-commercial alter-ego of Artgenève (Art Salon), happening in parallel to the Geneva annual art fair each end of january. The amazing Jeff Mills has been invited to play a rare TR-909 solo improvisation connected to the audience through wireless headphones.
---
GET A NERVE! (2019)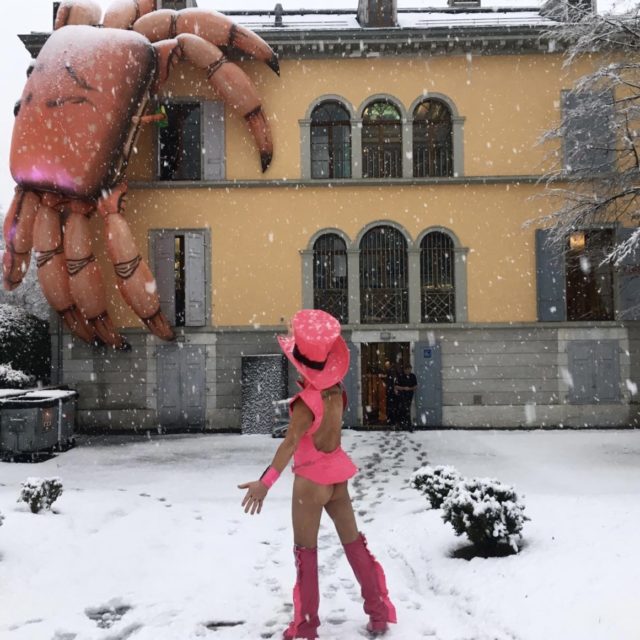 GET A NERVE! – Collective event and performances, Villa Sarasin, Geneva, 2019
Get a Nerve! (La Nostra) is the wild and untamed non-commercial alter-ego of Artgenève (Art Salon), happening in parallel to the Geneva annual art fair each end of january. Located a few steps across the art fair in Palexpo, at the lovely Villa Sarasin. The event hosts a large amount of independant art from diverse boundaries, highlighting practices such as urban art, performance, DIY publishing, experimental music and dermography.
---
UNION TMF 24/7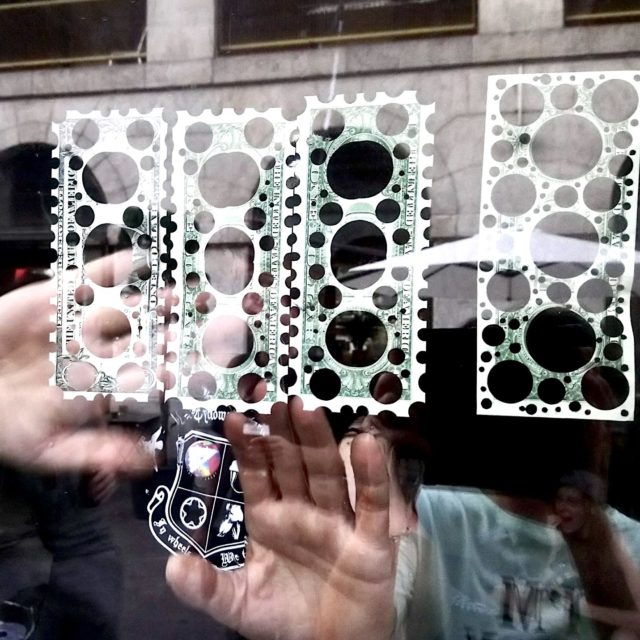 UNION TMF 24/7 – Collaborative art action with 80 guests, Halle Nord, Geneva, 2018
Elena Montesinos, Alexandre Bianchini, Stéphane Blumer, Zoe Cappon & Julien Chaix, Cetusss, Joule Champod, Super Cocotte, Fabien Clerc, Remy da Costa, Joel Defrance, Théodore de Hel, Jonathan Delachaux, Delphine Depres, Basile Dinbergs, Marc Du Mûrier Dubois, Hadrien et Xavier Dussoix, Saskia Edens, Philippe D. Eliopoulos, Giulia Essyad, Pascale Favre, Heike Fiedler, Guillaume Fuchs, Lydia Frost, Vidya Gastaldon, Nagi Gianni, Greta Gratos, Séverin Guelpa, Sophie Guyot, Greg Hug, HYPERCULTE, Jonas, JUPITER, Andrea Kressing, Angèle Laissue, Sébastien Leseigneur, David Mamie, Ginevra Mandelli, Lorenzo Menoud, Claire Mayet, Anouk Eva Meyer, THE NURSE AND THE SIXBURNS, Urbanart Ounoir, Doctor Paper, Thomas Perrodin, Milan Pietri, POL, Maud Pollien, Frédéric Post, Macaco Press, Nathalie Rebholz, Delphine Renault, Christophe Rey, Sonia Rickli, Maya Rochat, Cerise Rossier Fahrion, Daniel Ruggiero, Johanna Schopfer, Thomas Schunke, Julie Semoroz, TH3, Xavier Robel, Cyril Vdb, Vegan 2000, Cyril Verrier, Président Vertut, Caroline Vitelli, Patrick Weidmann, WHATS WRONG WITH US?. WTF, Yakari Spaceship, Ygrek, Aquiles Yubero.
---
THE MESS AGE IS THE MESSAGE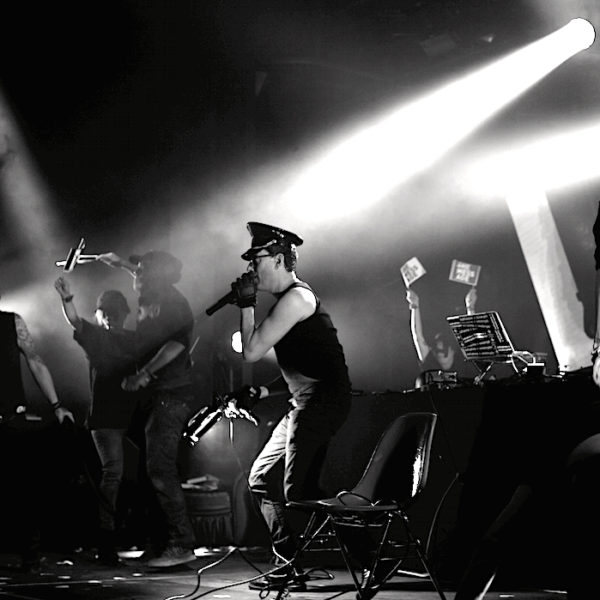 THE MESS AGE IS THE MESSAGE – Opening ceremony, Electron Festival, Geneva, 2017
Electro ritual and performance featuring The Horrorist, Opening ceremony of Electron Festival, Palladium, Geneva, 13.04.2017.
Thomas Bonny, Pierre Beloüin | Sebeq Krivaqa, Virgine Morillo, Cyril Porchet, La Ribaude, Daniel Ruggiero, Nicolas Wagnières, Akinetik, Daniel Cousido, Philippe D. Eliopoulos, Post Tenebras Noux, The Montesinos Foundation & Petter Viasselfebb, Elena Montesinos & crew, KLAT, Cetusss, Maldito Juanito, Milan Pietri.
---
NIGHT OF THE LIVING SCARECROWS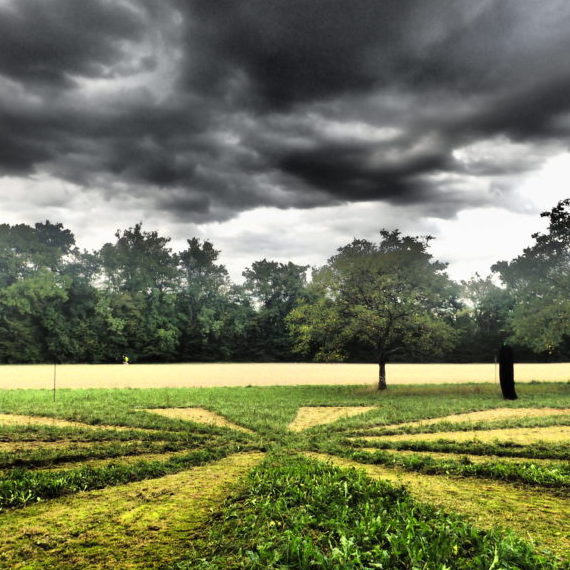 NIGHT OF THE LIVING SCARECROWS – Collective open air art event, Geneva, 2017
Sainte-Anne, John Armleder, Josse Bailly, Geoffroy Baud, Alexandre Bianchini, Lionel Bidaux, Benoît Billote, Diana Bobina, Gregory Bourilly, Pascale Favre, Federal, Fraction Extrême Centre, Guillaume Fuchs, Ludo Gabriel, Vidya Gastaldon, Hervé Graumann, Séverin Guelpa, Le Horla, Tami Ichino, Alexandre Joly, ,Maldito Juanito, Carl June, Andreas Kressig, Vincent Kohler, Krassen Krastev, Sebeq Krivaqa, Fuxy Lady, Adrien Laubscher, Jérôme Leuba, Yves Levasseur, Beat Lippert, Xavier Magaldi, David Mamie, Angela Marzullo, Mass, Trystan Matthey, Claire Mayet, Monsieur Merlu, Gorana Mijic, François Moncarrey, Elena Montesinos, Thomas Moor, Virginie Morillo, Gabriel Mos, Manu Mottu, Marc du Mûrier, Hayan Kam Nakache, Damian Navarro, The Wild Panthers, Bruno Peinado, Sandrine Pelletier, Céline Peruzzo, Anna Pizzolante, Frédéric Post, Poulpina, Nathalie Rebholz, Kevin Ramseier, Delphine Reist, Delphine Renault, Jean Revillard, Sonia Rickli, L'Apaisée aka Xavier Righetti, Xavier Robel, Daniel Ruggiero, La Vie Sauvage, Antoine Schaad, Alan Schmalz, Anouk Eva Schneider, Thomas Schunke, Rocco Senatore, Konstantin Sgouridis, Antonin Simon, Yakari Spaceship, Peter Stoffel, Favela Studio, Lorédane Straschnov, TH3, Alexia Turlin, Cyril Verrier, Président Vertut et la première Dame, Paul Viaccoz, Caroline Vitelli, Nicolas Wagnières, Mathieu Werlen, John Wesse, Jim Zbinden.
---
FORDE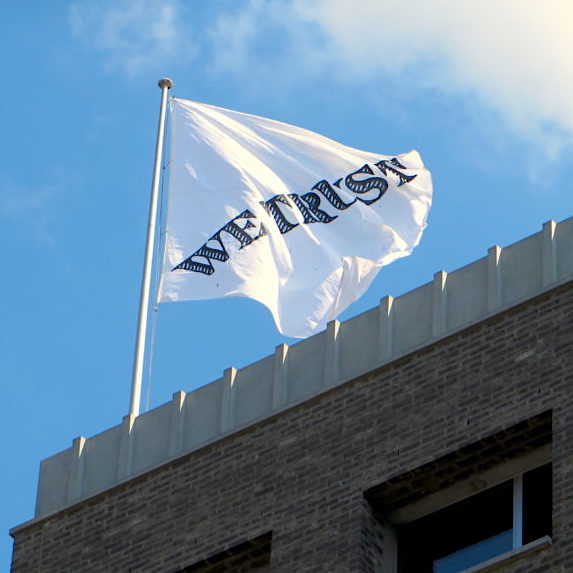 FORDE – Independant artspace located at l'Usine, Geneva, 2012 – 2014
Selected works curated by Elena Montesinos & Nicolas Wagnières during the 2012-2014 period. FORDE is an art-space founded in Geneva in September 1994. Every two years, FORDE's committee selects a new directing team. Forde is endorsed by the City of Geneva Council.
---
THE MONTESINOS FOUNDATION